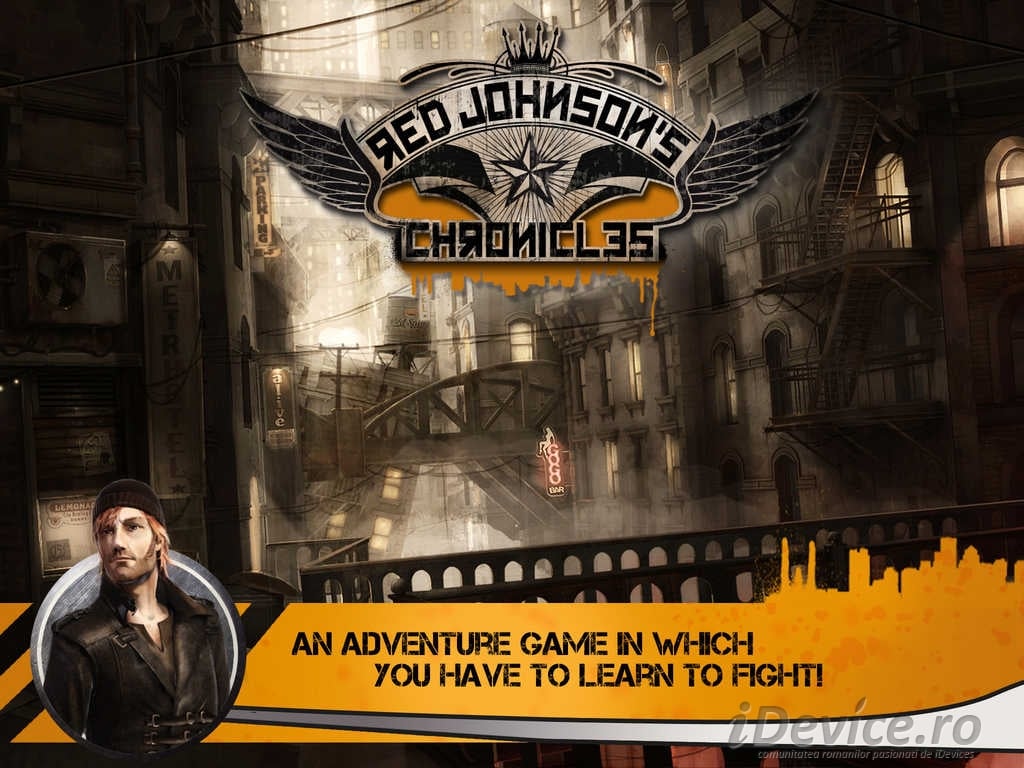 Red Johnson's Chronicles este un joc lansat la sfarsitul saptamanii trecute in App Store pentru iPhone si iPad, acesta fiind unul dintre cele mai interesante jocuri de aventura disponibile pentru noi. Conform descrierii facute de catre dezvoltatorii titlului, noi vom avea posibilitatea de a il controla pe Red Johnson, un detectiv privat care ajuta politia orasului Metropolis sa rezolve diverse crime.
Discover Metropolis, its unique atmosphere and get to know the rules quickly if you want to survive! It's up to you to look for clues, interrogate the witnesses and put the evidence together in order to find the perpetrator.You'll also have to use your logic to solve the different enigmas, and occasionally, you'll have to use your fists.
  Titlul este conceput sub forma unor diverse puzzle-uri pe care noi va trebui sa le rezolvam, totul in timp ce exploram si descoperim orasul Metropolis conceput de catre dezvoltatori. Practic voi va trebui sa umblati prin strazile intunecate si mai putin circulate ale orasului pentru a rezolva crimele comise de catre infractori, totul intr-un joc extrem de interesant.
Solve various puzzles to advance through the game
Analyze the clues and use your logic to complete your investigation successfully!
Know the right way to speak to witnesses and sort out the truth from the lies
An adventure game in a brutal world where you'll need to learn how to fight!
  Red Johnson's Chronicles este disponibil pentru DOWNLOAD in App Store.

Nume:
Red Johnson's Chronicles
---
Developer: microids
 iPad Only
Categoria: Games
Descriere: Try to stay alive at least long enough to finish this investigation!
You play the role of Red Johnson, a private detective who is trying to find his place in the corrupted city of Metropolis. You are taken on by the police who want you to solve a murder …
Dimensiunea aplicatiei este: 273.4 Mb
---