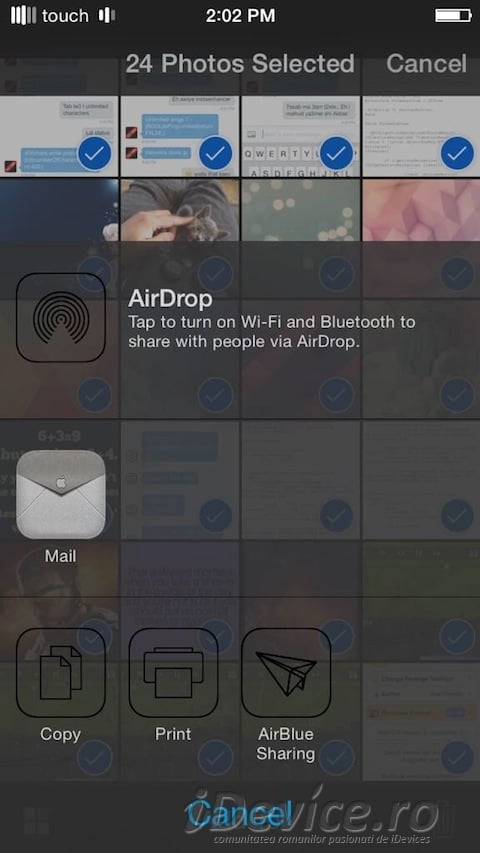 unlimitedphotos este un tweak disponibil din cursul acestei zile in Cydia, iar prin intermediul sau putem implementa o functionalitate extrem de utila pentru aplicatia Mail a iOS 7. Dupa cum prea bine stiti deja, Apple limiteaza numarul de imagini pe care le putem trimite intr-un email prin selectarea lor din aplicatia Photos, iar unlimitedphotos dezactiveaza aceasta limtia, permitandu-ne sa atasam oricate poze unui email.
ever wanted to send a big ammount of photos using photos app and send them to mail? ios only lets you only to mark couple of pictures and email them. well unlimited photos lets you send an unlimited ammount of photos and email them !
  unlimitedphotos este disponibil pentru DOWNLOAD GRATUIT in repo-ul BigBoss al Cydia.