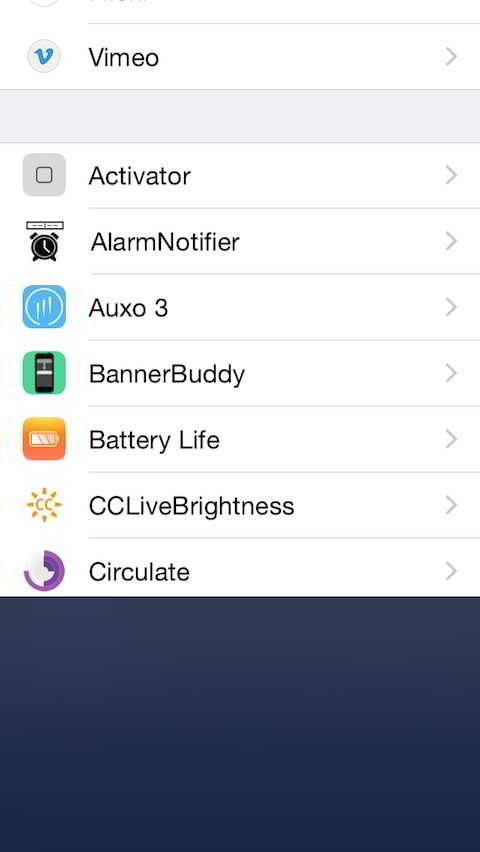 Pushability este un tweak lansat in cursul acestei seri in Cydia pentru iDevice-urile noastre, el oferindu-ne posibilitatea de a implementa o functionalitate noua pentru terminalele iPhone 6 si iPhone 6 Plus. Mai exact, tweak-ul modifica functionalitatea sistemului Reachability, cel care coboara interfata sistemului de operare iOS 8 pentru a permite accesarea elementelor aflate in partea sa superioara. Pushability modifica acest sistem, astfel ca dupa instalarea sa interfata nu va mai fi coborata, ci va fi ridicata, astfel ca vom avea un spatiu gol afisat in partea de jos a ecranului si nu in cea de sus.
By default, activating Reachability will push your screen down. This tweak instead causes activating Reachability to push your screen up, leaving the Reachability area at the bottom of the screen. This makes it easier to interact with other tweaks that require input in the Reachability area.
  Desigur ca putini vor fi interesati de o asemenea functionalitate pentru Reachability, insa daca sunteti interesati de Pushability, atunci tweak-ul este disponibil pentru descarcare gratuita din repo-ul BigBoss al Cydia.