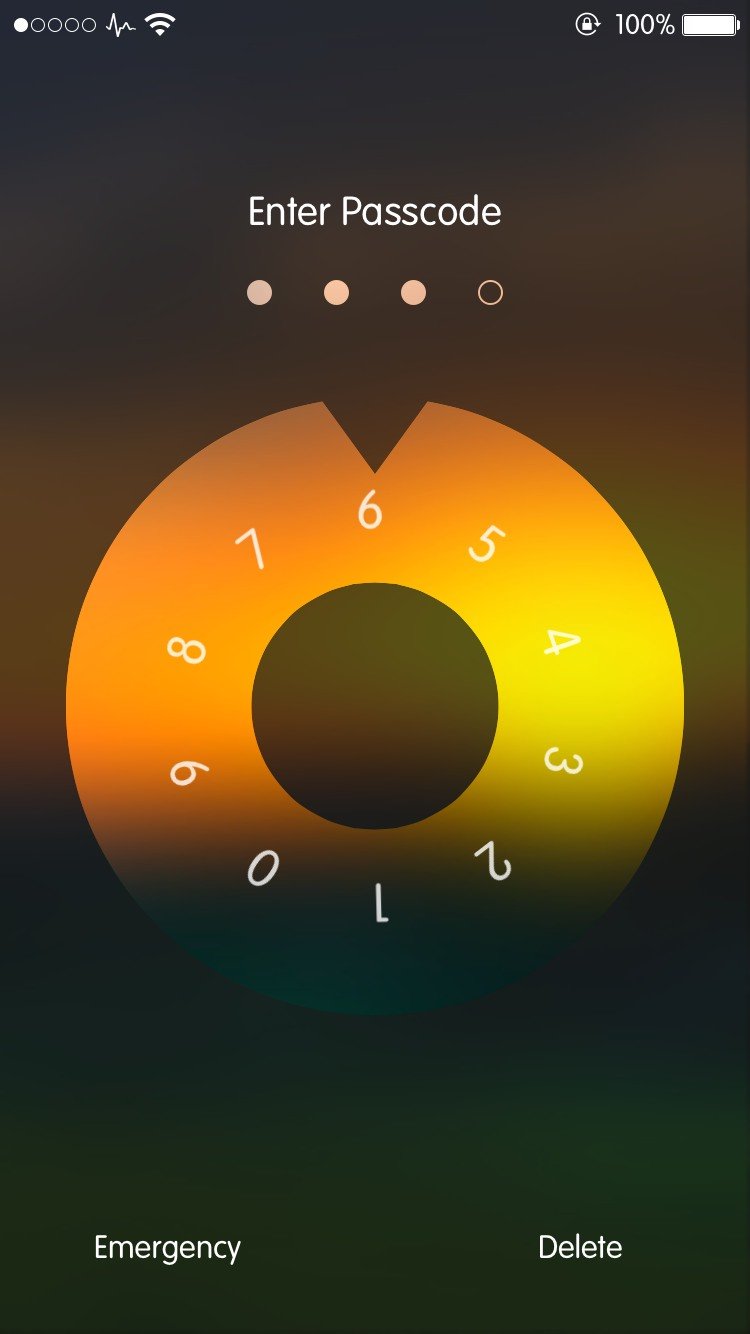 Combination Lock este un tweak disponibil de cateva ore in Cydia pentru iDevice-urile noastre, el promitand sa aduca o schimbare inedita pentru modul in care introducem coduri de siguranta in sistemul de operare iOS 8. Daca va uitati la imaginea de mai sus veti observa ca tweak-ul modifica interfata prin care poate fi introdus un cod de siguranta in terminale, astfel ca nu vom mai folosi vechiul dialer, ci noua rotita.
Compatible with iOS 8. An iOS lockscreen number pad replacement. Mimics a combination lock. No options to configure.
Combination Lock nu are vreo optiune care sa poata fi modificat si nici nu afecteaza in vreun fel modul de introduce a codurilor de siguranta, desi trebuie sa ne limitam doar la cifre, fara texte. Combination Lock este disponibil pentru descarcare gratuita din repo-ul BigBoss al Cydia.