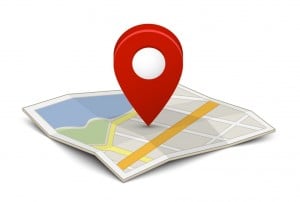 Apple Maps este departe de a fi succesul pe care compania Apple si-l doreste sa fie si acest lucru este cunoscut inclusiv de catre CEO-ul Tim Cook, insa asta nu il opreste din a continua sa dezvolte sistemul de harti pentru iOS.
In aceasta idee, Apple a facut angajari in Suedia pentru un nou centru de cercetare si dezvoltare care are in prim-plan Apple Maps, cei din Cupertino intentionand sa dezvolte acolo un sistem avansat de cartografiere care va contribui la imbunatatirea hartilor existente in Apple Maps.
Apple a cumparat acum 4 ani compania C3 Technologie si i-a implementat tehnologia in Apple Maps pentru a oferi sistemul FlyOver, insa acum vorbim despre cu totul altceva, Apple angajand ingineri specializati pe dezvoltarea de software menit sa imbunatateasca radical cartografierea.
Apple are de cateva luni de zile o varietate de masini trimise in "misiuni" de cartografiere a unei varietati de locatii de pe glob, iar datele culese de catre ele cu siguranta vor ajunge in Apple Maps mai devreme sau mai tarziu, inclusiv sub forma unui sistem Street View.
Apple has been quietly ramping up its operations in Lund, a city near Malmö in Sweden, where it is apparently working on 'advanced mapping technology'. According to today's report, the focus of the site is clearly on working on the next generation(s) of Apple Maps, with the pace of hiring accelerating in recent months.
In momentul de fata nimeni nu stie sigur care sunt planurile companiei Apple cu privire la noul sistem de cartografiere, insa probabil vorbim despre o metoda mai buna de a prelua date despre locatii si de a le transfera in mediul digital.