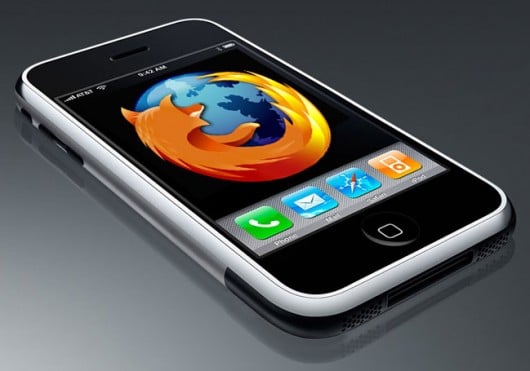 Odata cu lansarea Firefox Home in AppStore au aparut si primele zvonuri care indicau faptul ca Mozilla ar putea porta celebrul browser Firefox si pe iOS. A trecut ceva vreme de atunci si din pacate nu s-a facut nici un fel de progres in acest sens, iar ieri au aparut informatii care indica faptul ca Mozilla nu intentioneaza sa aduca Firefix si pe terminalele ce ruleaza iOS. Din pacate Mozilla prefera sa dezvolte in continuare aplicatia Firefox Home in locul unui browser pentru iDevices, iar asta mi se pare a fi o decizie destul de proasta avand in vedere ca zeci de milioane de posesori de iDevices asteapta Firefox.
Din pacate singurul mod de a beneficia de experienta "Mozilla" pe iPhone ramane Firefox Home, adica o aplicatie prin care va puteti sincroniza in iPhone tab-urile/bookmark-urile din browserul Firefox deschis acasa pe calculatorul personal.
We are working to bring as much of your Firefox experience as possible to Firefox Home. People have asked about adding more browser-like features to Firefox Home, but there are technical and logistical restrictions that make it difficult, if not impossible, to build the full Firefox browser for the iPhone. We are focused on building Firefox Home as a rich, cloud-based application and making it a valuable product that people will continue to love and use.