[youtube]http://www.youtube.com/watch?v=FMx0k2KPy8A[/youtube]
V-am spus saptamana trecuta ca versiunea pentru iPad a aplicatiei SkyFire va fi disponibila in curand in AppStore si iata ca incepand de aseara aplicatia a fost publicata si este disponibila in AppStore-urile unde exista si versiunea pentru iPod Touch si iPhone. Noua versiune aduce o lista destul de lunga de imbunatatiri insa toate acestea vin la pretul de 3.99€.
Play millions of Flash videos – everyday, with no limits!
All-new 'Skybar' toolbar gives one-click access to video and related content
Stay in touch: Unique Facebook and Twitter 'Quickview' allows you to see your wall and feeds with one click.
Universal 'Like': Like ANY page on the internet, with one click.
Fireplace: See only the links shared by Friends. Why? Filter what friends did from what friends shared (which is a great starting point for browsing)
Popular: See what Friends and the Facebook community have to say about the site you are currently exploring
Be informed: Quick access to GReader feeds
Be social: Share via Facebook and Twitter
Share to more services including GReader, Instapaper, Pinboard and Read It Later
Standard browser elements: Tabs, search, sharing, bookmarks, history, etc.
Full screen option for maximum use of screen real-estate – with scroll to top
Desktop' option loads pages as on a desktop browser, giving more flexibility in accessing web sites
Private Browsing option: Browse with no history and cookies left behind
Nume:
Skyfire Web Browser for iPad
---
Developer: Skyfire Labs, Inc.
 iPad Only
Categoria: Utilities
Descriere: Please read the 'need to know section before buying!
WHAT IS SKYFIRE
Finally on the iPad! Skyfire is the browser that not only allows you to view Flash Videos on iOS, but provides as well the best integration of social features for a quicker, more inf…
Dimensiunea aplicatiei este: 2.2 Mb
---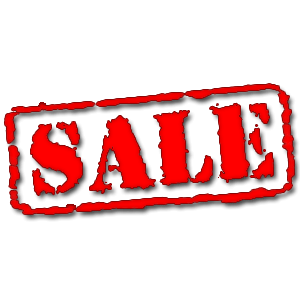 Reducerile la aplicatii nu se aplica doar in AppStore ci si in Cydia asa ca mai jos avem o promotie cu 3 aplicatii disponibile la pret redus intre 27 decembrie si 30 decembrie. So, iata aplicatiile.
Firewall IP disponibil la 1.49$, redus de la 2.49$.
Firewall iP is the only security app of it's kind and offers many advance features like getting WhoIs-informations about the host. Block outgoing TCP & UDP connections selectively, with port-specific-blocking Shows you the hostname for the connection & can provide you with WhoIs information Block connections of apps when you are on a cellular network Block analytic providers / data collectors which PrivaCy can't Block unneeded content.
ScreenDimmer disponibil la 0.99$, redus de la 1.99$.
ScreenDimmer allows you to save battery life by automatically dimming your device's screen after a pre-defined time; or if you wish by turning the backlight off.Most users suffer unnecessary battery drain while having their iPhone not on standby. Setting auto-lock to a short time makes it better, but is an inconvenience most of the time due to permanent locking and unlocking while waiting for something. ScreenDimmer is the solution for this problem: Save battery life by reducing the backlight to a minimum if the device hasn't been used for a pre-defined time and reduce the waste of the most energy consuming component, the backlight, of the iPhone or iPod.
FullScreen for Safari disponibil la 0.99$, redus de la 1.99$.
FullScreen for Safari adds a FullScreen Mode to Safari. But not just that: It also makes Safari a real multitouch browser by adding many new gestures which can trigger a a lot of action. It also has a powerful Action PopUp, which is fully configurable.