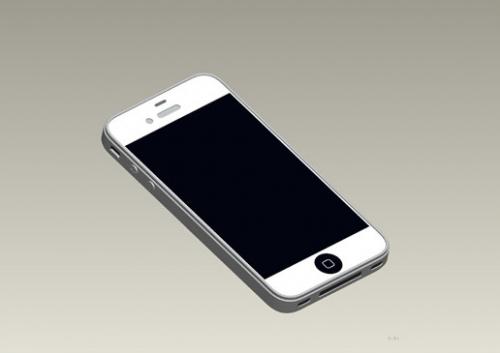 iPhone 4S cu chip A5, camera de 8 megapixeli si un SIM integrat ar putea fi disponibil in curand conform unui blog japonez. Se pare ca Apple pregateste lansarea noului model de iPhone care va arata identic precum iPhone 4 insa va avea hardware nou. Chipul A5 va fi exact precum in iPad 2, camera de 8 megapixeli va filma cel mai probabil in format 1080p iar SIM-ul integrat nu va putea fi schimbat ci doar configurat in functie de operatorul folosit. Interesant este ca acest nou model de iPhone va fi world mode adica va functiona in orice retea GSM sau CDMA din lume. Partea proasta pentru utilizatori este ca unlock-ul ar putea deveni istorie daca Apple integreaza intr-adevar aceasta noua tehnologie pentru SIM-uri. Pentru Dev Team ar putea deveni extrem de grea munca de spargere a codurilor folosite de Apple pentru criptarea datelor insa ramane de vazut cum va sta situatia in final si daca Apple va coda telefoanele.
According to an anonymous source, this reported product by DigiTimes is improved model of iPhone 4 on same form factor, and uses ARM Cortex-A9 chip as CPU, but it is not confirmed whether this model has single CPU or with dual CPU's. As you probably know, Apple has been working for years on reducing the size of SIM cards because they need space in the phone. They even thought about a device without any SIM card, that is what is known as the e-SIM project.

All of us told them it was a bad idea because the SIM card is a critical piece of the security and authentication process. It would be very difficult for a telco or carrier to manage the customer relationship. I think that they understood this point. We had a very constructive exchange and dialogue with them.
Blogul japonez continua spunand ca iPhone 5 ar putea fi disponibil in primavara anului 2012, lucru pe care eu nu il cred absolut deloc daca iPhone 4S va fi disponibil in toamna acestui an. Blogul japonez sustine ideea lansarii unui iPhone in luna septembrie, Apple urmand sa ramana fara un smartphone competitiv in fata terminalului Samsung Galaxy S II care incepe sa fure primul loc in lumina reflectoarelor. Nu se stie cat de valide sunt informatiile insa WWDC este doar la o saptamana distanta si eu unul astept iPhone 4S/5 atunci.