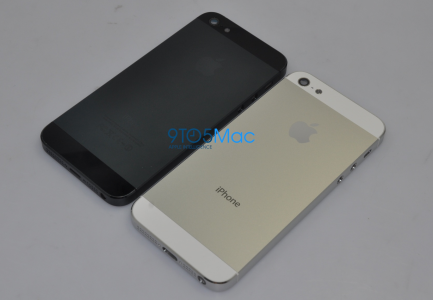 Desi multa lume considera ca viitorul terminal iPhone ar urma sa fie disponibil din luna octombrie a acestui an, iata ca analistii americani vin cu alte informatii de la partenerii Apple din Asia. Se pare ca luna septembrie pare sa fie cea in care viitorul iPhone ar urma sa fie disponibil pe piata si el ar putea aduce o "prietena", pe tableta iPad Mini. Desigur ca aceste informatii trebuie privite ca simple zvonuri, insa exista sanse mari ca Apple sa grabeasca lansarea viitorului iPhone avand in vedere ca pe piata au aparut terminale destul de interesante, Samsung Galaxy S III fiind unul dintre ele.
Apple's next-generation iPhone will launch early this fall alongside a new "iPad mini" according to an industry analyst, creating what he refers to as an exciting September. Topeka Capital Markets analyst Brian White on Monday issued a note to clients following a new round of meetings with his contacts in Taipei. "Regarding the widely anticipated iPhone 5, we believe a September launch is more likely than October, while we also believe this will be coupled with the 'iPad Mini' unveiling that we were the first to uncover last Autumn,".
  Pe langa posibila data de lansare, analistul american sustine ca iPhone 5 ar putea avea o carcasa unibody fabricata din aluminiu, insa probabilitatea implementarii sale este destul de mica. Deocamdata nici macar Apple nu cred ca stie cand va prezenta viitorul iPhone 5, insa lansarea din toamna pare destul de sigura avand in vedere ca Apple incearca sa beneficieze de pe urma sarbatorilor de iarna cand utilizatorii sunt inclinati sa faca cheltuieli mari.
The analyst continued, "We also gathered more data points to support our thesis of a unibody, aluminum casing that we believe will be manufactured by Hon Hai Precision and potentially another company. However, our contact was skeptical around the plethora of news stories highlighting Liquidmetal Technologies' potential involvement in the iPhone 5."