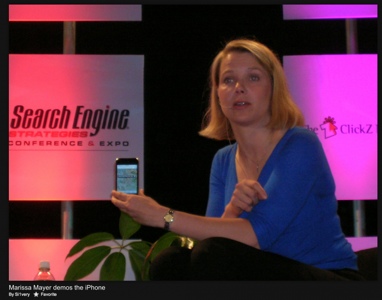 Acum cateva saptamani de zile v-am spus ca Yahoo le va cumpara propriilor angajati terminale iPhone si iata ca zvonul se dovedeste a fi complet adevarat. Intr-un memoriu intern trimis de catre echipa de achizitii spre angajati, acestora li se confirma faptul ca in curabd le vor fi achizitionate smartphone-uri de catre companie. Yahoo ofera angajatilor optiunea de a alege intre iPhone 5, Samsung Galaxy S III, HTC One X, un alt HTC si un terminal Nokia Lumia, insa probabil iPhone-ul va fi cel mai dorit.

We have a very exciting update to share with you today – we are announcing Yahoo! Smart Phones, Smart Fun! As of today, Yahoo is moving off of blackberries as our corporate phones and on to smartphones in 22 countries. A few weeks ago, we said that we would look into smartphone penetration rates globally and take those rates into account when deciding on corporate phones. Ideally, we'd like our employees to have devices similar to our users, so we can think and work as the majority of our users do.

Moving forward, we'll offer you a choice of devices as well as provide monthly plans for the data and phone.

The smartphone choices that we are including in the program are:

* Apple iPhone 5
* Android:
– Samsung Galaxy S3
– HTC One X
– HTC EVO 4G LTE
* Windows Phone 8:
– Nokia Lumia 920

We're getting started right away and taking orders starting now.
Aceasta idee a Yahoo are la baza familiarizarea propriilor angajati cu cele mai utilizate smartphone-uri de pe glob, astfel incat ei sa imbunatateasca serviciile oferite de companie si sa le personalizeze pentru fiecare terminal in parte.