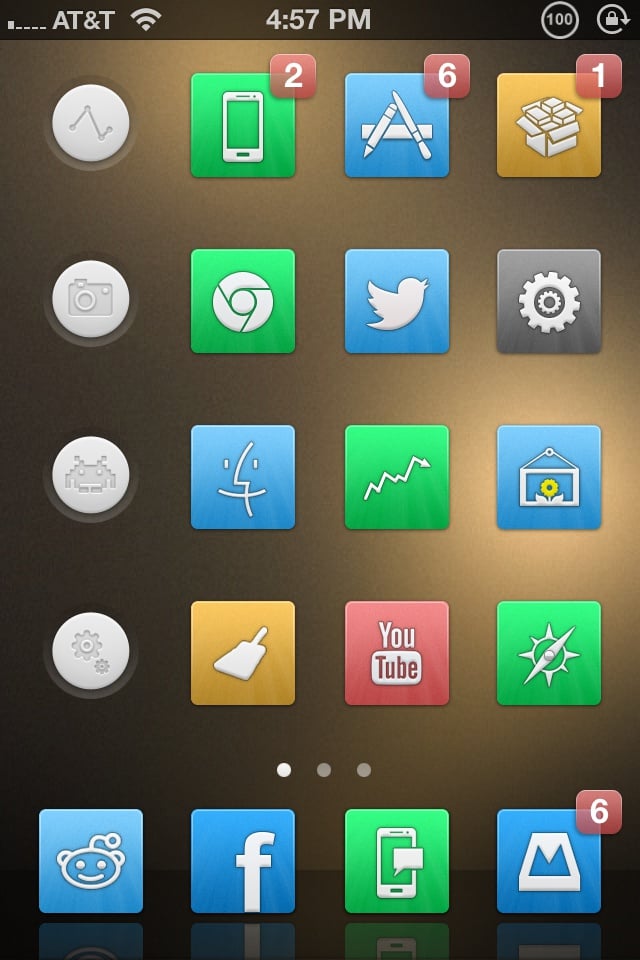 Spectrum HD este o tema lansata in cursul acestei nopti in Cydia, ea avand rolul de aduce o schimbare semnificativa a interfatei iDevice-urilor noastre. Tema modifica o buna parte a Springboard-ului prin includerea unor butoane laterale, modifica aspectul iconitelor aplicatiilor native, dar si a celor terte, modifica interfata aplicatiilor native, insa ni su pe cea a aplicatiilor terte. Tema are disponibile wallpaper-uri care ii potenteaza look-ul, este deocamdata compatibila doar cu iPhone-urile care au Retina Display, insa in viitor va fi compatibila si cu tabletele iPad.
Spectrum HD is a beautiful and colorful iOS 6 theme, it works on both i4 and i5 devices, with iPad support coming in the future. It currently has the most popular apps themed and with more on the way. It will soon also have multiple color UI's to choose from. Current features: Over 50 popular apps themed. SMS themed.
  Spectrum HD este disponibila in repo-ul ZodTTD & MacCiti al Cydia.