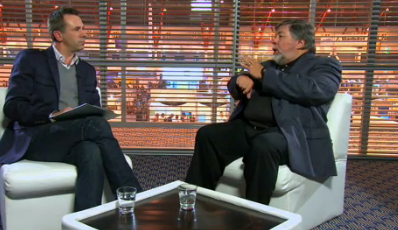 Steve Wozniak, celebrul co-fondator al companiei Apple si recent critic al produselor celor din Cupertino, a vorbit intr-un interviu dat BBC-ului despre tehnologie si ceea ce isi doreste el de la Apple. Pentru inceput Wozniak sustine ca sistemul de recunoastere a comenzilor vocale disponibil in Android OS este superior Siri prin simplul fapt ca are acces direct la motorul de cautare Google. Continuand, Wozniak sustine ca si-ar dori sa vada in iPhone-uri multe functii care sunt momentan disponibile doar in terminalele Samsung, afirmand ca un parteneriat incheiat intre Apple si coreeni ar fi extrem de benefic.
Sometimes I say 'Go to Joe's Diner' and [Siri] doesn't know where Joe's Diner is. And very often usually I find out that Android does. That is actually the future of intelligence probably for computers getting smarter and getting artificial intelligence. I wish to God that Apple and Google were partners in the future. I believe you should have a world where you've got to license something at a fair price. There are good things I see on Samsung phones that I wish were in my iPhone. I wish Apple would use them and could use them, and I don't know if Samsung would stop us. I wish everybody just did a lot of cross-licensing and sharing the good technology, all our products would be better, we'd go further. I do wish they were more compatible.
  Mult mai benefic, in opinia sa, ar fi un parteneriat incheiat intre Apple si Google pentru utilizarea reciproca a serviciilor oferite de catre fiecare in parte, acest lucru fiind facut pana de curand. Apple a renuntat la Google Maps si Google Search pentru Siri, a eliminat aplicatia nativa YouTube din iOS si in momentul de fata un parteneriat strategic apropiat dintre cele doua companii pare imposibil de realizat, insa Wozniak poate viza la orice doreste el si nimeni nu il poate opri.