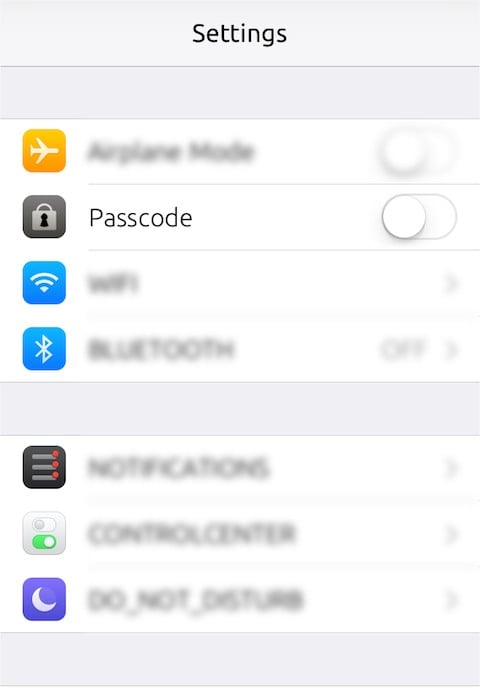 Daca nu ati fost vreodata multumiti de modul in care se activeaza sau se dezactiveaza codul de siguranta al iOS-ului iDevice-urilor noastre, atunci tweak-ul QuickPass a fost conceput special pentru voi. Dupa cum puteti vedea deja din imaginea de mai sus, QuickPass implementeaza in aplicatia Settings a iOS 7 un simplu buton care ne permite sa activam sau sa dezactivam codul de siguranta al iDevice-ului printr-o simpla apasare, fara a fi nevoiti sa introducem codul pentru verificare.
Disabling your passcode when it's temporarily not needed is an agony, right?. That's why most people decide to enter it every single time when unlocking their device instead. This tweak allows you to easily one-click-disable/enable your passcode right from your settings main page. No need to enter the code when disabling/enabling it again, just a clean and effective switch to disable your password without removing it.
  QuickPass poate fi utilizat doar cand iDevice-ul este deblocat, deci nu riscati sa va fie afectata securitatea, iar tweak-ul este disponibil la pretul de 1$ in repo-ul BigBoss al Cydia.