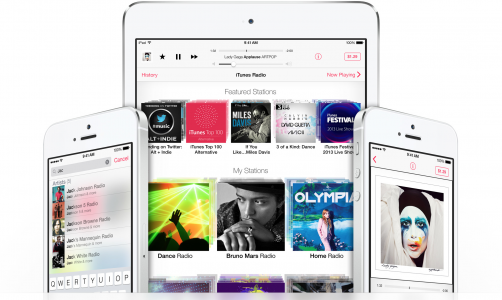 Desi iTunes Music Store este cel mai mare magazin de muzica de pe glob, compania Apple are probleme in a mentine vanzarile la un nivel ridicat, asa ca pregateste cea mai mare dramatica schimbare de pana acum pentru magazinul sau. iTunes Radio a fost lansat anul trecut in ideea de a creste vanzarile de muzica, insa serviciul nu a ajutat in vreun fel compania Apple, asa ca acum compania se gandeste la o schimbare radicala a design-ului pentru a atrage noi utilizatori catre magazinul sau virtual.
How Apple transforms iTunes, however, remains hotly debated, both within the company and among Apple's content partners, sources say. Apple's desire for a smooth transition is complicated by an urgency that iTunes must move quickly as people move away from downloads, where Apple controls 90% of download music sales in the U.S., towards streaming, where Apple is overshadowed.
  Apple intentioneaza sa includa noi servicii de streaming audio, lansarea unui iTunes Store pentru Android, insa deocamdata compania are discutii interne indelungate cu privire la directia pe care o va lua magazinul sau. Se pare ca partenerii Apple nu sunt multumiti de evolutia magazinului de-a lungul timpului side neindeplinirea promisiunilor facute de catre Apple in ceea ce priveste vanzarile sau profitul, competitorii directi ai iTunes avand o evolutie mult mai buna.
"iTunes Radio hasn't solved the problem of refreshing the iTunes store," said a senior label executive. "While listeners are clicking the buy buttons, the traffic it is driving is in the low single digits of listeners." iTunes Radio's "lack of success," another executive said, "is driving the types of conversations they are having. They know iTunes has to change radically, but they still don't know which way it will go. But it will be completely different in three to five years. They are committed to making that happen."
  In final, compania Apple intentioneaza sa lanseze o aplicatie iTunes Radio separata in iOS 8, ea urmand a oferi functii noi pentru utilizatori, insa deocamdata nu exista detalii despre ele. In final, compania Apple incearca sa isi pastreze pozitia de lider pe piata vanzarilor de muzica digitala si avand un ecosistem atat de bine inchegat, probabil va reusi in timp sa-si creasca suplimentar vanzarile.