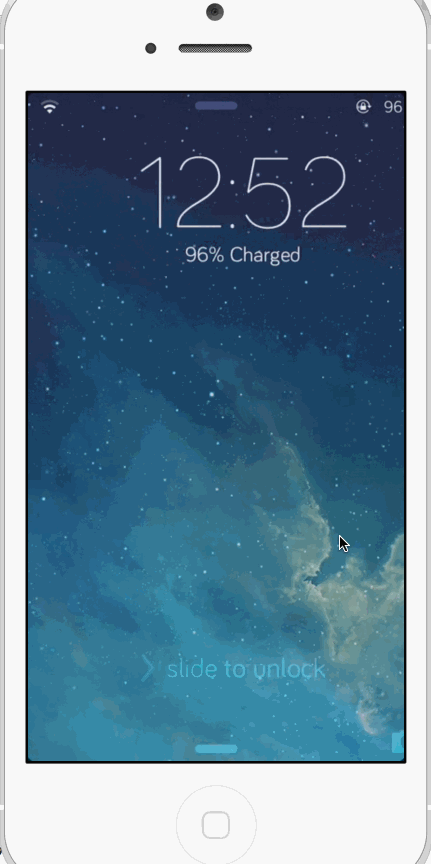 Genie este un nou tweak al Cydia lansat in cursul acestei seri, iar prin intermedul sau putem implementa o noua modalitate de a ne debloca iDevice-urile  cu iOS 7. Dupa cum puteti vedea deja si din animatia de mai sus, tweak-ul ne ofera optiunea de a utiliza noi tipuri de gesturi pentru a debloca terminalele prin LockScreen, ideea din spatele lor fiind de a creste securitatea iOS-ului.
Genie provides many new and secure methods to unlock your device, so you can rest assured that only you have access to your personal data. Genie provides many gestures you can use to unlock your device. You also have the option of disabling the traditional 'swipe right to unlock' gesture, ensuring only you know how to unlock your device. You can also have the option of skipping your passcode when using your gesture to make unlocking your phone even faster for you, while still normal to everyone else.
  Conform dezvoltatorului Genie, putem utiliza swipe-uri laterale cu 2/3 degete, dublu/triplu tap-uri si swipe-uri de sus in jos/de jos in sus pentru a debloca terminalele, swipe-ul normal din stanga spre dreapta nefiind functional. In aceeasi masura putem dezactiva complet sistemul nativ de deblocare si putem dezactiva codul de siguranta in timpul utilizarii Genie, totul folosind meniul sau de setari.
These include:

Left swipe

2-finger left swipe
3-finger left swipe

Double tap
Triple tap
Upwards swipe

2-finger upwards swipe
3-finger upwards swipe

Downwards swipe

2-finger downwards swipe
3-finger downwards swipe
  Genie este disponibil la pretul de 1$ in repo-ul BigBoss al Cydia.