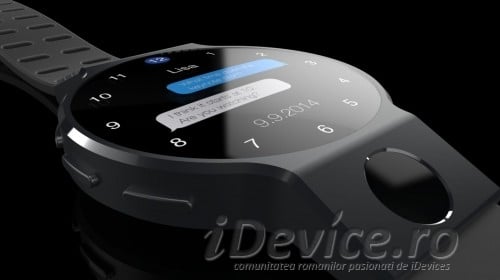 Pe data de 9 septembrie compania Apple va transmite IN DIRECT o conferinta in care va prezenta iPhone 6, iar zvonurile recente sugereaza faptul ca si iWatch isi va face aparitia atunci. Aceste zvonuri sunt sustinute si de invitatiile trimise de catre Apple pentru eveniment, compania americana cerand pentru prima oara editorilor revistelor de moda si bloggerilor care scriu despre moda sa fie prezenti la evenimentul sau din Cupertino.
Apple has invited top fashion editors and bloggers in unprecedented numbers to its Tuesday launch gala, further evidence that the iPhone maker is preparing to take the wraps off a smartwatch. I assume it's because they are unveiling a wearable. This suggests Apple is serious about tapping into the fashion world, which often sits on the sidelines.
  Apple nu a invitat vreodata persoane din acest domeniu, insa diverse zvonuri au sustinut ca iWatch va fi gandit ca un accesoriu vestimentar, iar invitarea acestui tip de jurnalisti nu face altceva decat sa confirme planurile companiei. Nimeni nu stie sigur cum va arata iWatch, insa el ar trebui sa apara pe piata abia la inceputul anului viitor, insa Apple pregateste un eveniment extrem de important din moment ce invita oameni si din acest domeniu.
  Nu uitati ca pe 9 septembrie va astept pe iDevice.ro pentru a discuta despre tot ceea ce va prezenta compania Apple.