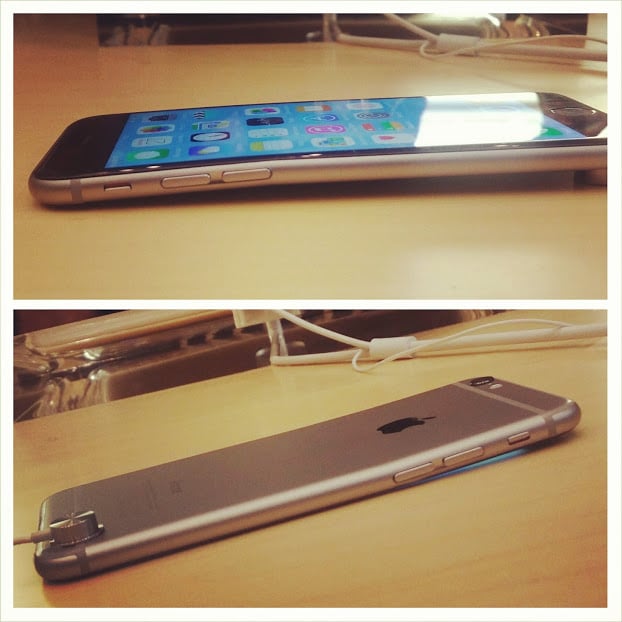 Desi s-a demonstrat faptul ca scandalul in care Apple a fost acuzata ca iPhone 6 se indoaie si iPhone 6 Plus se indoaie a fost exagerat si ca terminalele nu se indoaie in utilizarea normala, Apple inca are o mare problema de imagine. In imaginea de mai sus vedeti un terminal iPhone 6 indoit prezent intr-un Apple Store din Marea Britanie, imaginea fiind inregistrata de catre un utilizator prezent acolo, care nu spuen totusi daca terminalul era indoit inainte ca el sa ajunga, sau daca el l-a indoit.
BTW THIS IS ISN'T EVEN THE IPHONE 6 PLUS… IT'S THE IPHONE 6!! I'm in the Apple Store in Westfield, Stratford, right now… Look what I ran into… A bent iPhone! LOL! Btw, this picture was taken with my perfectly straight Galaxy Note 3.
  Chiar si asa, prezenta unei asemenea imagini pe internet demonstreaza marea problema de imagine pe care o au iPhone 6 si iPhone 6 Plus in momentul de fata si ca Apple inca mai are de lucru pentru a o face uitata.