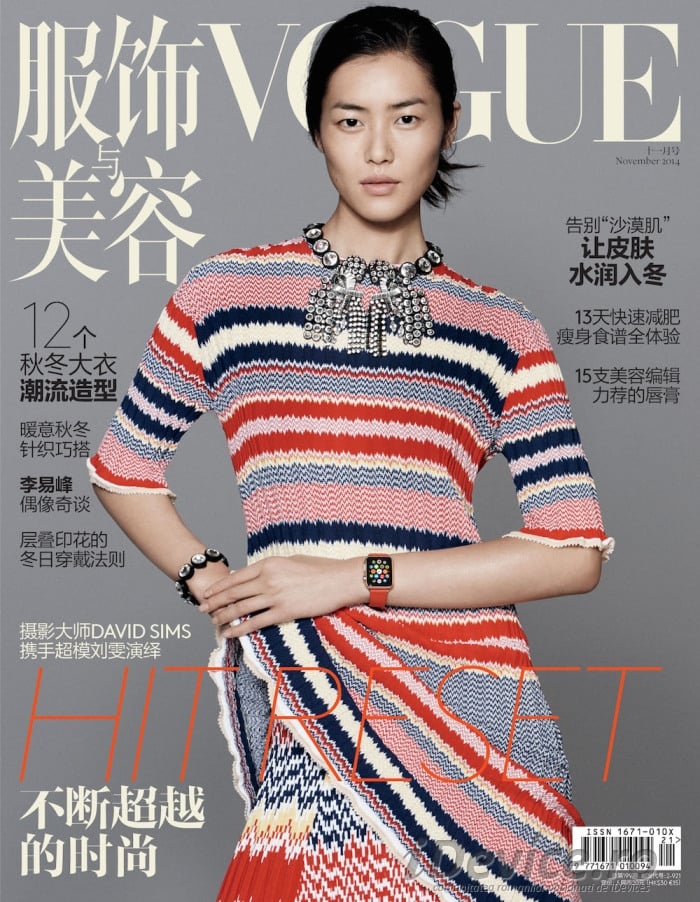 Cu mai bine de o saptamana de zile in urma v-am spus ca Apple colaboreaza cu un faimos fotomodel pentru a promova Apple Watch, iar acum aflam exact pentru ce a gandit compania americana aceasta colaborare. In imaginea de mai sus o puteti vedea pe Liu Wen, un celebru fotomodel chinez care a colaborat cu o multitudine de case de moda importante, ea urmand a aparea pe prima pagina a Vogue Magazine purtand viitorul Apple Watch.
Chinese people are actually very digitally minded and we embrace new technology and digital products more easily than perhaps people elsewhere … We are an ancient country but at the same time a very young country when it comes to fashion and new products. We love to embrace everything that is new, modern and positive.
  Materialul special pentru promovarea Apple Watch va fi publicat in luna noiembrie, Tim Cook si Jony Ive intalnindu-se cu editorul sef al Vogue inca de acum cateva luni de zile pentru a discuta despre design-ul Apple Watch si campania de promovare. China este o piata extrem de importanta pentru Apple, ea reusind sa insumeze singura vanzari pentru iPhone 6 si iPhone 6 Plus cat alte 9 tari la un loc, asa ca ea merita o atentie deosebita din partea Apple.