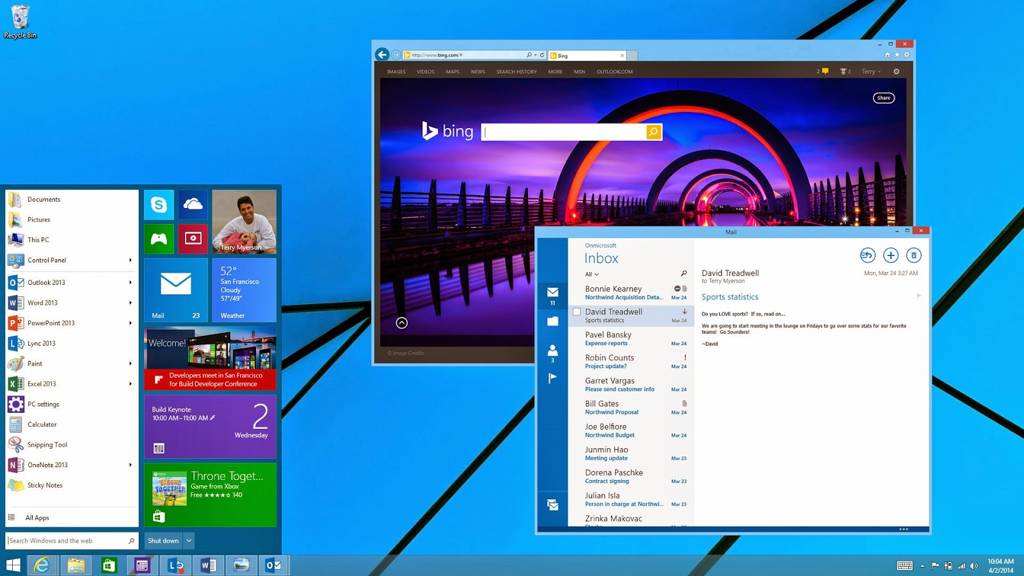 Windows 10 Technical Preview a fost lansat de catre compania Microsoft dupa prezentarea sistemului de operare Windows 10 in cursul zilelor trecute, iar voi il puteti descarca. Daca aveti un Mac, atunci puteti instala sistemul de operare prin intermediul Bootcamp, insa daca folositi Windows, atunci puteti face update sistemului actual, sau puteti face instalarea intr-o partitie separata sau un HDD separat.
  Microsoft a promis ca va oferi Windows 10 gratuit pentru utilizatorii care au cumparat Windows 8 si versiunile sale, astfel ca daca aveti una cumparata, veti beneficia de actualizare fara bani. Pana acolo insa va trebui sa va inscrieti in programul Windows Insider care va va permite sa instalati fara probleme acest Windows 10 Technical Preview, asta daca veti dori versiunea oficiala.
Want to try out software that's still in development and like sharing your opinion about it.
Don't mind lots of updates or a UI design that might change significantly over time.
Really know your way around a PC and feel comfortable troubleshooting problems, backing up data, formatting a hard drive, installing an operating system from scratch, or restoring your old one if necessary.
Know what an ISO file is and how to use it.
Aren't installing it on your everyday computer.
  Desi Microsoft ne ofera posibilitatea de a testa acum Windows 10 Technical Preview, compania americana ne avertizeaza ca sistemul de operare are numeroase probleme de funcitonare. In aceasta idee, daca veti decide sa va inscrieti in program, sau sa instalati Windows 10, ar fi bine sa stiti de la bun inceput la ceea ce va expuneti.
  Windows 10 Technical Preview poate fi descarcat din aceasta pagina prin inscrierea in programul Microsoft.