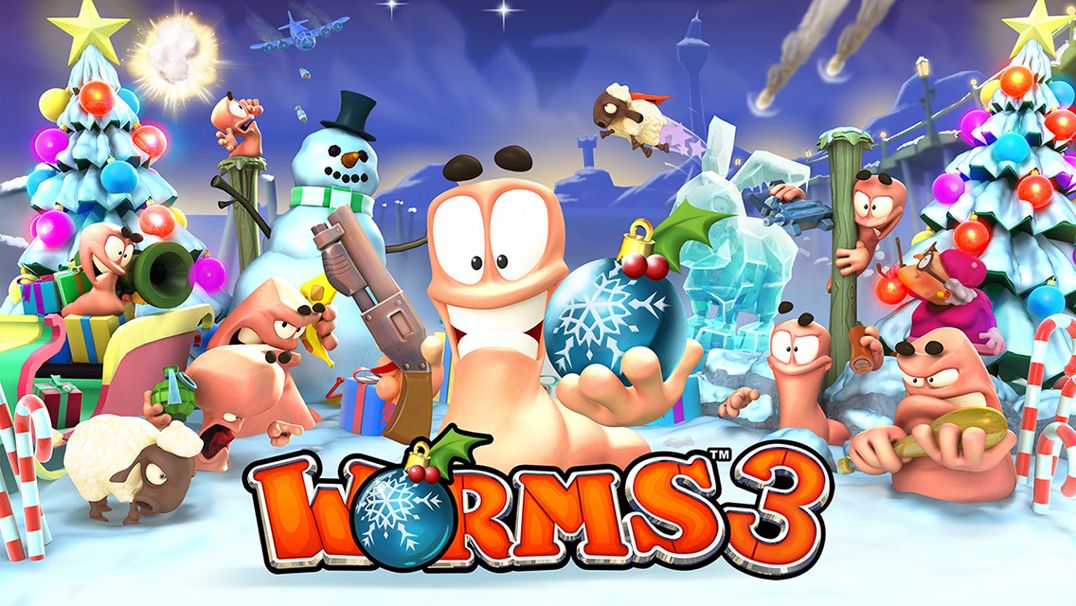 Worms 3 a fost lansat de ceva vreme in App Store pentru posesorii de iDevice-uri, el reprezentând un port al jocurilor lansate pe PC-uri cu mult timp în urmă. Cu milioane de achiziții în lumea întreagă, jocurile din seria Worms s-au dovedit a fi unele dintre cele mai populare de acest gen lansate în App Store-ul companiei Apple, ele oferindu-ne posibilitatea de a avea parte de o experiență de joc extrem de interesantă.
THE FOLLOW UP TO THE AWARD-WINNING, BEST-SELLING WORMS 2: ARMAGEDDON IS HERE! WORMS™ 3 HAS BEEN DESIGNED AND DEVELOPED EXCLUSIVELY FOR IOS. DEAL YOURSELF THE ADVANTAGE WITH A NEW, GAME-CHANGING ENHANCEMENT. TURN ON THE CARD MODE AND ALTER THE START AND END OF EACH TURN BY THE PLAYING OF STRATEGIC CARDS. COLLECT IN-GAME REWARDS THAT ALLOW YOU TO PURCHASE BRONZE, SILVER AND GOLD CARDS. BUILD YOUR DECK FROM 41 FIENDISHLY DESIGNED CARDS!
  Jocul are in continuare binecunoscutele clase de rame care v-au ajutat sa petreceti atat de mult timp pe iDevice-urile voastre, insa nu trebuie uitat nici modulul multiplaer care va permite sa va provocati prietenii, sau persoane necunoscute la jocuri online. Pentru a participa la concurs trebuie doar să lăsați un comentariu cu textul Particip. Concursul se va încheia maine dimineata la ora 08:00, castigatorii urmand a fi anuntati in cursul zilei de luni.
UPDATE : Scuzati intarzierea. Castigatorii sunt : Attila , Lucian Haragus , IOSFanS'atât , razvanrjp ,  kastel  ;
Razvanrjp, adresa de email cu care te-ai inscris la concurs nu este valida! Lasa un e-mail la adresa : undercover.idv@gmail.com cu o alta adresa, pentru validarea codului.