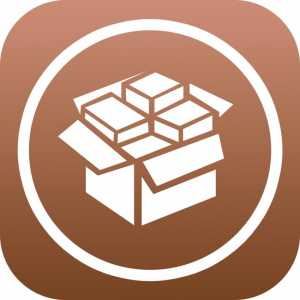 Cydia 1.1.19 a fost lansat in cursul serii trecute de catre binecunoscutul saurik, noua versiune a programului sau aducand o schimbare majora pentru platforma iOS si iPhone, iPad sau iPod Touch-urile noastre.
Mai exact, Cydia 1.1.19 a fost gandita in asa fel incat acum nu mai functioneaza cu privilegii de administrator, ci functioneaza ca si mobile, exact precum restul aplicatiilor din iOS, astfel ca dezvoltatorii pot crea tweak-uri care sa o modifice din aproape orice punct de vedere va puteti imagina.
Cydia 1.1.19 permite in sfarsit aplicarea de teme pentru interfata de utilizator pe care o folosim pentru a accesa tweak-urile si aplicatiile existente in repo-uri, iar in viitor vom avea cel mai probabil si diverse alte tweak-uri care sa ii potenteze functionalitatea pentru noi.
Saurik a publicat o lista extinsa de explicatii pentru modificarea implementata in Cydia 1.1.19, iar actualizarea o puteti instala direct prin simpla accesare a aplicatiei Cydia in cursul acestei zile si va recomand sa faceti acest lucru deoarece vorbim despre o schimbare majora.
Cydia Substrate Compatibility
Cydia now runs as "mobile" instead of "root". This means that Cydia Substrate extensions (tweaks) can now modify Cydia, just like those tweaks modify other apps and iOS.
How this will affect you:
After you install this upgrade, you may be surprised to see that your installed tweaks are modifying Cydia. For example, if you have a tweak installed that improves how the keyboard works in all apps, it will now improve keyboards in Cydia as well.
Tweaks may have problems:
Some tweaks may have bugs in how they affect Cydia, such as applying an odd color to a piece of text, because their developers have not been able to test this before. Please be patient and give developers time to update their tweaks — you can often follow them on Twitter for news and updates. You can temporarily uninstall a tweak if it is causing problems for you.
What if something goes wrong?
 If you install a tweak that causes Cydia to be unusable, you can fix it by booting your device with Cydia Substrate disabled (which also disables all tweaks). To do this: turn off your device, and turn it on while pressing the volume up button until it finishes booting. Then open Cydia, uninstall the buggy tweak, and reboot again to go back into normal mode.