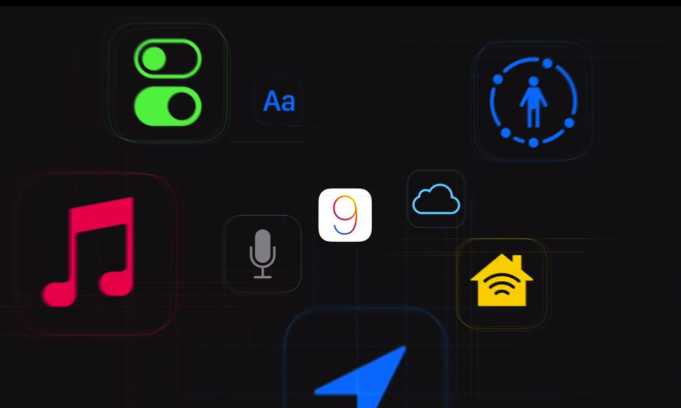 iOS 9 beta 5 este disponibil din aceasta seara pentru iPhone, iPad si iPod Touch-urile dezvoltatorilor de aplicatii, dar si cele ale utilizatorilor obisnuiti din lumea intreaga care au instalat una dintre versiunile beta ale iOS 9 lansate de Apple, exceptie facand cele publice.
Facand distinctie de la lansarile anterioare, in acest caz compania Apple a publicat inclusiv o lista detaliata cu noutatile iOS 9 beta 5, astfel ca puteti afla exact ceea ce s-a schimbat in sistemul de operare al celor din Cupertino inainte de a vedea exact in interfata sau functii cum este modificata experienta de utilizare a terminalelor noastre.
In ciuda listei extinse de mai jos, in acest articol veti gasi si o lista cu noutatile iOS 9 beta 5 care sunt ceva mai vizibile, asa ca nu uitati sa actualizati aceasta pagina.
1. Include 15 wallpaper-uri noi, niciunul dintre ele dinamic.
2. CarPlay contine functii noi ce au legatura cu Apple Music.
3. Noi taste shift si backspace sunt acum disponibile.
4. Butonul pentru ascultare aleatorie a melodiior in aplicatia Muzica este afisat in interfata principala.
5. Sugestiile pentru aplicatii nu vor mai fi afisate in ecranul de blocare ci doar pentru aplicatii deja instalate.

6. Aplicatia Calendar afiseaza acum un ecran de primire cu informatii despre functiile aplicatiei.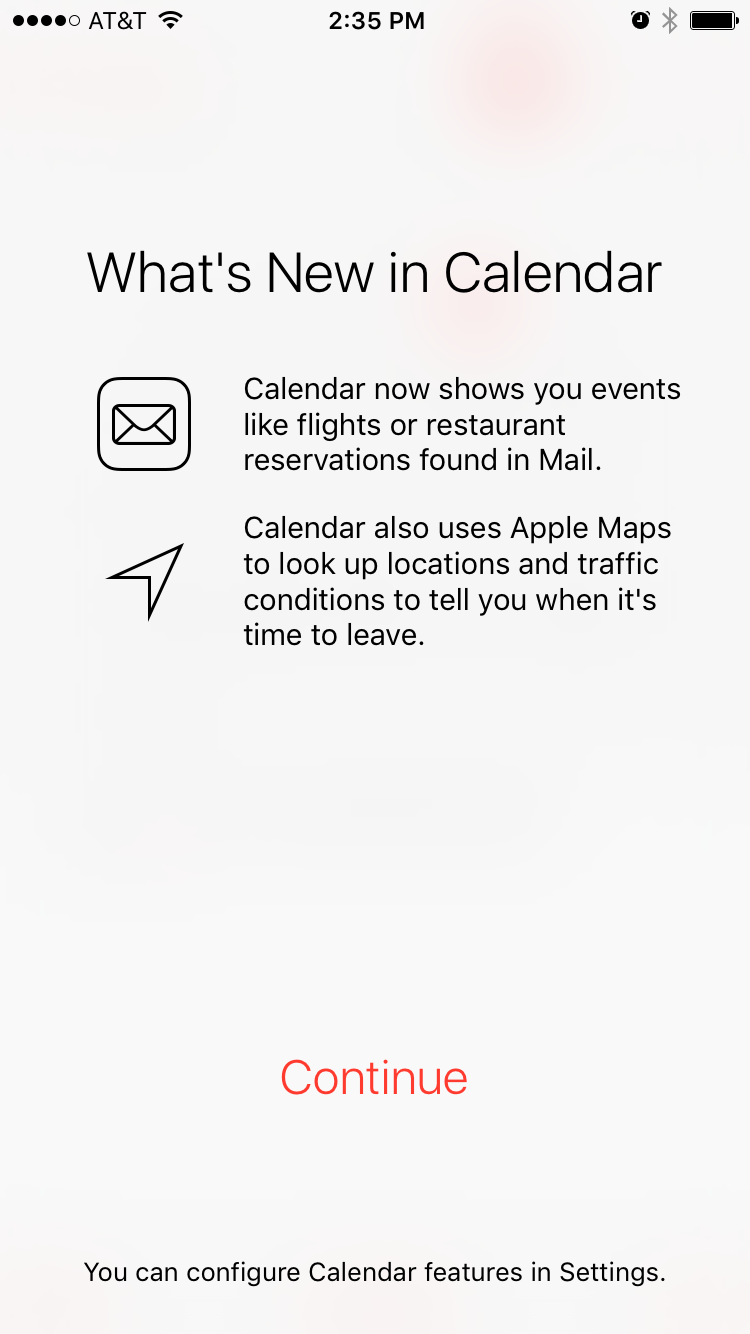 7. Tasta Dictation are un design usor modificat.
8. Implementarea unei noi functii numite Asistenta Wi-Fi care permite folosirea unei conexiuni de date in mod automat pentru navigare pe internet atunci cand iesim din raza de actiune a unui Wi-Fi HotSpot.
9. Aplicatia News are acum un meniu dedicat in aplicatia Settings, Configurari.
10. Sistemul Picture in Picture poate fi accesat printr-un buton lateral vizibil in ecran.
11. Aplicatia Podcasts are suport pentru sistemul Handoff.
iOS SDK Release Notes for iOS 9 Beta 5
This is a preliminary document for an API or technology in development. Apple is supplying this information to help you plan for the adoption of the technologies and programming interfaces described herein for use on Apple-branded products. This information is subject to change, and software implemented according to this document should be tested with final operating system software and final documentation. Newer versions of this document may be provided with future betas of the API or technology.
Introduction
iOS SDK 9.0 provides support for developing iOS apps. It is packaged with a complete set of Xcode tools, compilers, and frameworks for creating apps for iOS and OS X. These tools include the Xcode IDE and the Instruments analysis tool, among many others.
With this software you can develop apps for iPhone, iPad, or iPod touch running iOS 9. You can also test your apps using the included Simulator, which supports iOS 9. iOS SDK 9.0 requires a Mac computer running OS X v10.10.3 (Yosemite) or later.
This version of iOS is intended for installation only on devices registered with the Apple Developer Program. Attempting to install this version of iOS in an unauthorized manner could put your device in an unusable state.
For more information and additional support resources, visit http://developer.apple.com/programs/ios/.
Autosubmission of Diagnostic and Usage Data
By default, the iOS 9 beta automatically sends anonymous diagnostic and usage data back to Apple. This includes information about crashes, freezes, kernel panics, and information about how you use Apple and third-party software, hardware, and services. This information is used to help Apple improve the quality and performance of its products and services. You can stop autosubmission of diagnostics and usage data by going to Settings > Privacy > Diagnostics and Usage > Don't Send.