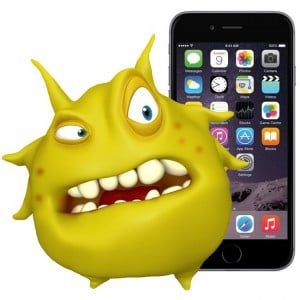 Cu doar cateva ore inainte ca iOS 9 sa fie oficial lansat de catre compania Apple pe internet a fost dezvaluit un bug critic de securitate al iOS 8.4.1 care ii permite unui hacker sa va exploateze iDevice-urile fara probleme.
Bugul de securitate exploateaza o vulnerabilitate a sistemului AirDrop, un hacker putand prelua controlul asupra terminalului vostru prin simpla trimitere a unui fisier prin AirDrop, fara ca voi sa il acceptati sau sa il refuzati.
Duoa infectarea iDevice-ului, hackerul trebuie sa astepte ca acesta sa fie resetat, malware-ul instalandu-se dupa aceasta procedura sub forma unei aplicatii care poate accesa contacte, poze, filme, sau o multitudine de alte date pe care in mod normal nimeni nu ar trebui sa le vada fara acordul nostru.
Marea problema aici este ca hack-ul poate fi facut chiar daca utilizatorul refuza sa primeasca fisierul infectat, astfel ca nu aveti cum sa va protejati decat daca instalati iOS 9, care urmeaza sa fie lansat peste o ora si care are bugul rezolvat.
The [malware] app is restricted by its sandbox. However since you sign the app, you can grant some entitlements that allow it to do things like read contacts, get location information, use the camera or whatever other entitlements legitimate apps can be allowed to have.
Interesanta data de a dezvalui un bug de securitate atat de important, nu?