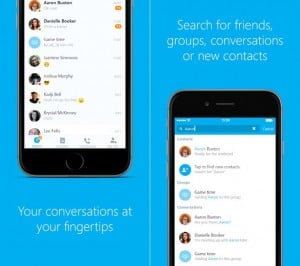 Skype for iPhone este aplicatia pentru iPhone si iPad lansata in App Store de catre companai Microsoft pentru utilizatorii care doresc sa ii foloseasca serviciul de oriunde s-ar afla.
Aplicatia Skype pentru iPhone si iPod Touch a fost actualizata in cursul acestei zile, noua versiune aducand compatibilitate totala cu iOS 9, posibilitatea de a raspunde mesajelor direct din bannerele de notificari ale aplicatiilor si optiunea de a initia conversatii prin Skype din Spotlight Search.
Full iOS9 compatibility.
Reply to Skype notifications without needing to open Skype.
Start chats with Skype contacts directly from Spotlight search.
Skype for iPhone este disponibila pentru DESCARCARE GRATUITA din App Store.