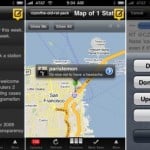 La aproape 3 saptamani de la update-ul anterior, echipa din spatele aplicatiei pentru iPhone/iPod Touch, TweetDeck, a lansat versiunea 1.3 care aduce in sfarsit cateva features pe care majoritatea aplicatiilor pentru Twitter deja le au. In primul rand este vorba de geotagging pentru tweets, optiune care are mai bine de o luna de cand a fost implementata de catre Twitter, si aproape la fel de mult timp de cand a fost implementata de alte aplicatii pentru iPhone/iPod Touch, suport pentru twitter lists, new retweet styles si multe altele.
Desi echipa de la TweetDeck a ramas putin in urma cu update-urile, aplicatia este inca una dintre cele mai bune si mai folosite de catre sute de mii/milioane de utilizatori de iPhone/iPod Touch din lumea intreaga, o aplicatie care v-o recomand si eu cu mare caldura.
Iata intreaga lista de noutati aduse de versiunea 1.3 :
– Geo-tagging of tweets;
– Tweet detail shows map for geo-coded tweets;
– View all geo-coded tweets from a column on a map;
– New-style Retweets displayed in stream, showing originator and retweeter name;
– Send new-style or old-style retweets, save your preference & easily change on a per-tweet basis;
– Add columns for Twitter lists;
– Numerous bug fixes, including Facebook UID issue.
Pentru cei interesati aplicatia poate fi downloadata gratuit din orice AppStore, cei care au cont in Ro AppStore o po downloada de aici.