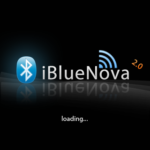 Dupa lansarea iBlueNova, foarte multi oameni au sarit sa downloadeze aplicatia insa au ajuns sa constate cu stupoare ca era inca departe de a fi terminata si din pacate inca mai continea unele buguri, iar compatibilitatea cu multe dintre device-uri lipsea cu desavarsire.
Desigur ca acesta a fost doar cazul unora, pentru altii aplicatia a functionat foarte bine, si acestia l-au bombardat cu mesaje pe MeDevil care a promis ca va lansa o versiune noua in care sa repare cat poate din bugurile raportate de utilizatori. Iata ca noua versiune a fost lansata in Cydia si contine urmatoarele noutati :
Fixed problem that occurred with the iPhone 2G
Fixed a problem with Windows 7 (now being able to send and receive files)
Solved the problems of transfer does not complete
Improved start times of the daemon to transfer files
Dupa cum vedeti prea multe nu s-au rezolvat, iBlueNova 2.0.1 este in sfarsit compatibila cu Windows 7 si iPhone 2G insa deocamdata aplicatia mai are cateva hibe pe care MeDevil promite sa le rezolve in urmatorul update, iata lista de lucru :
Finished graphics at the interface
A Fix for the rfcomm
A Fix for the rpc daemon daemon, which sometimes crashes on the iPhone 2G and 3G
Puteti downloada iBlueNova 2.0.1 din Cydia insa aveti grija, in curand va expira licenta de 15 zile si va trebui sa cumparati aplicatia.