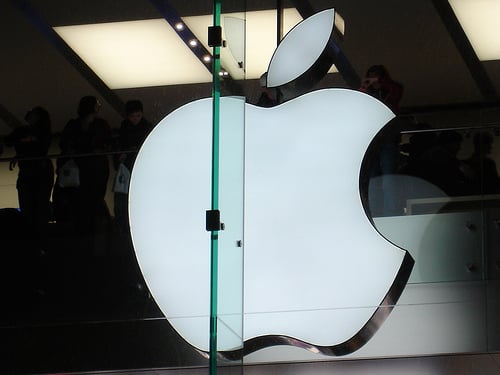 WWDC 2011 incepe sa devina din ce mai atractic desi Apple il anunta ca fiind dedicat in totalitate software-ului. Echipa de PR pentru iPhone a Apple a chemat cei mai importanti jurnalisti din Marea Britanie la WWDC 2011 insa deocamdata nu se stie ce li s-a promis sa vada acolo. Daca este sa ne gandim logic atunci iOS 5 va fi atractia principala despre care jurnalistii trebuie sa scrie, daca ne gandim putin mai departe atunci un nou iPhone ar putea fi motivul acestei chemari. Oricum s-ar prezenta situatia, echipa de PR a facut eforturi importante in a ii convinge pe jurnalisti sa vina iar asta ma face sa cred ca interesul ar putea fi scazut, cel putin din partea unor jurnalisti.
A source tells us that Apple's UK iPhone PR team is approaching journalists from major publications to fly out to the event in San Francisco next month. The obvious conclusion would be that Apple is announcing a new iPhone. Or rather, an updated model. The iPhone 4S is slated as a stop-gap before the appearance of a true, '&%!*, they've done it again!' game-changer next year.
Nu voi spune ca Apple va lansa sigur un iPhone dar e clar ca undeva ceva s-a facut gresit daca jurnalistii nu mai bat la portile celor de la Apple sa ceara un loc la conferinta. Pana acum asa s-a intamplat si Apple avea de unde alege insa acum situatia e putin cam diferita. Speranta mea este ca la WWDC 2011 vom vedea un nou iPhone.