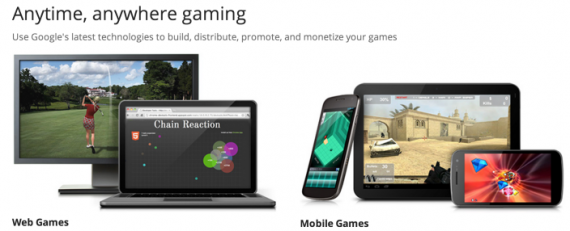 Zilele trecute v-am spus ca Google pregateste lansarea unui competitor pentru Game Center-ul celor de la Apple, iar in cadrul Google I/O-ului de astazi a lansat oficial Google Play game services. Sistemul celor de la Google va fi disponibil atat pe Android OS, cat si pe platforma iOS, insa nu va veti putea provoca prietenii cu terminale Android pentru a face jocuri multiplayer, dar veti putea compara rezultatele din jocuri indiferent ce terminale au competitorii vostri.
Achievements that increase engagement and promote different styles of play.
Social and public leaderboards that seamlessly use Google+ circles to track high scores across friends and across the world.
Cloud saves that provide a simple and streamlined storage API to store game saves and settings. Now players never have to replay Level 1 again.
Real-time multiplayer for easy addition of cooperative or competitive game play on Android devices. Using G+ Circles a game can have up to 4 simultaneous friends or auto-matched players in a game session together with support for additional players coming soon.
  Serviciul celor de la Google va fi implementat direct in aplicatiile din Google Play si App Store, cateva din Google Play includ deja Google Play game services, insa in App Store nu exista vreuna si ramane de vazut daca Apple va permite implementarea acestui sistem.