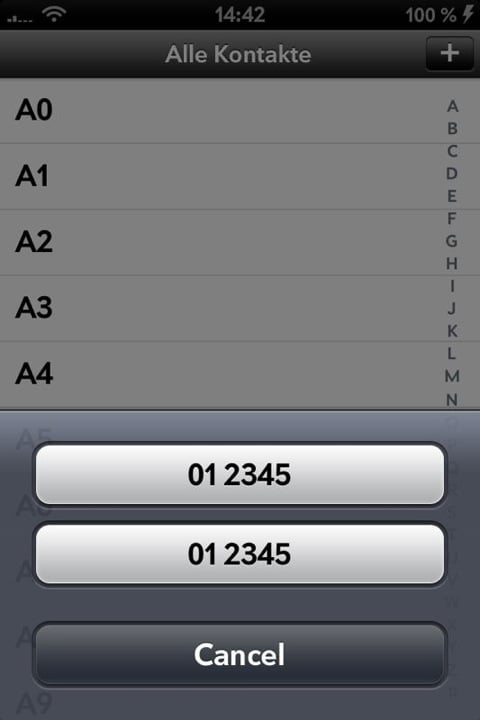 QuickGestures este un tweak lansat in cursul acestei dimineti in Cydia, iar cu ajutorul sau putem implementa in aplicatiile Phone, Contacts si Messages cateva gesturi native ale Android OS. Mai exact, tweak-ul ne permite sa efectuam un slide spre dreapta peste un contact pentru a il suna, un slide spre stanga pentru a ii trimite un SMS/iMessage, iar o apasare indelungata asupra unui contact deschide meniul de trimitere a unui email. Practic ideea este de a simplifica interactiunea cu toate contactele listate in agenda noastra, iar ideea este cat se poate de buna.
Requires iOS 6 or higher. Requires iPhone. Android Style Gestures for iOS in Contacts, Phone, and Messages App. This Tweak adds the ability to swipe to the right, left and longhold over a contact, to execute different actions. In addition, you can remove the searchbar, and also the section headers.

Defaults:

Swiping Right: Call
Swiping Left: SMS/iMessage
Longhold: E-Mail

Options can be configured in Preferences.
  QuickGestures este disponibil la pretul de 1$ in repo-ul BigBoss al Cydia, insa nu functioneaza corect daca aveti contacte duplicate.