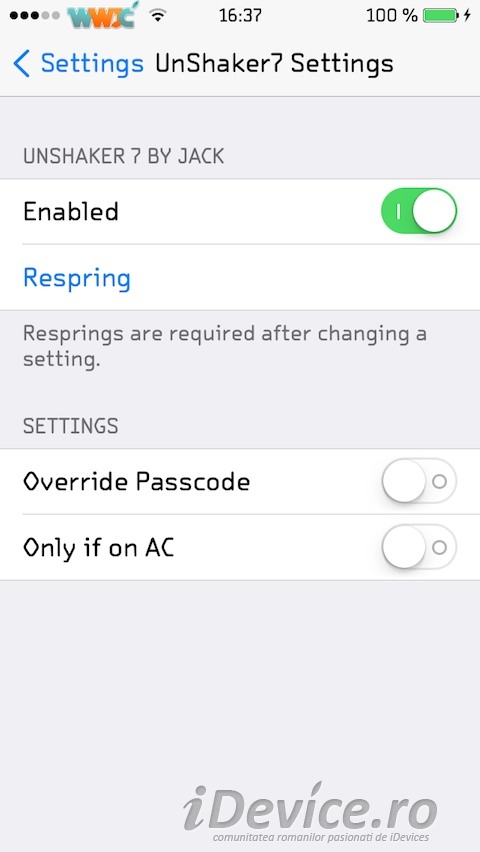 UnShaker7 este un tweak lansat in cursul acestei seri in Cydia, iar conform descrierii dezvoltatorului, el ne aduce cea mai simpla metoda de a debloca un iDevice. Mai exact, UnShaker7 ne permite sa ne deblocam terminalele prin simpla scuturare a lor, fara a atinge un vreun fel ecranul. Tweak-ul permite inlaturarea codului de siguranta al iDevice-urilor noastre si permite folosirea doar in momentul in care terminalul este conectat la o sursa de curent, asa ca puteti alege modul in care veti utiliza functionalitatile sale.
UnShaker7 allows you to easily unlock your iOS Device by shaking it on the Lockscreen. This Tweak comes with a few settings such as "Override Passcode" which will not ask you for a Passcode. And also "Only if on AC" which will only enable this Tweak when you are charging your device or it i fully charged. This feature can be used to assure only you use this Tweak at home when you are connection to a power source.
  UnShaker7 este disponibil la pretul de 1$ in repo-ul BigBoss al Cydia.