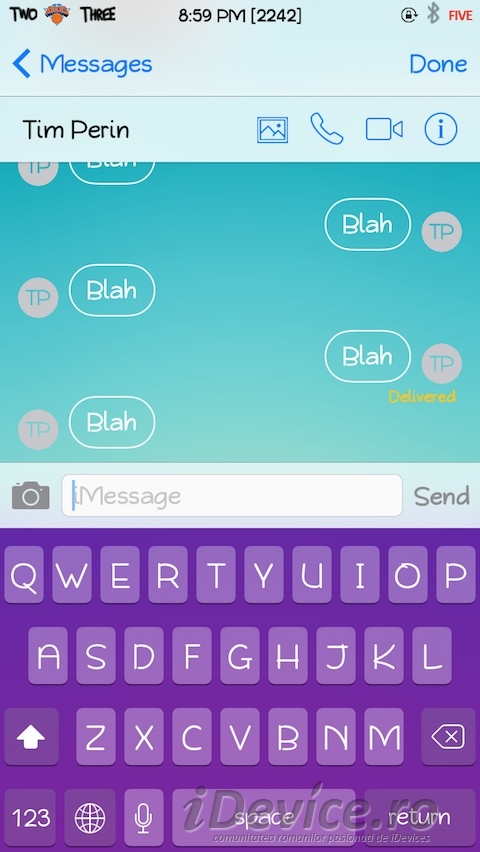 AttachmentManager este un tweak lansat in cursul acestei seri in Cydia, iar cu ajutorul sau putem administra mult mai usor atasamentele trimise sau primite prin cadrul aplicatiei Messages. Tweak-ul modifica modul in care afiseaza aplicatia atasamentele, implementand un buton care le incarca pe toate intr-o singura interfata fara a ne obliga sa le cautam prin mesajele trimise.
Manage message attachments straight from the Messages app. View, delete, and compress images to save space on your phone. You can view all attachments at the conversation list page, or view attachments for individual contacts by hitting the info button. No configuration required.
  Practic tweak-ul ne ajuta sa descoperim foarte rapid atasamentele din conversatiile noastre, in trecut fiind necesara accesarea lor direct din mesaje dupa o cautare plictisitoare. Mai mult decat atat, tweak-ul este capabil sa afiseze toate atasamentele trimise in mesaje cu fiecare contact, dezvoltatorul descriind o metoda similara cu cea oferita de iOS 8.
  AttachmentManager este disponibil la pretul de 1$ in repo-ul ModMyi al Cydia.