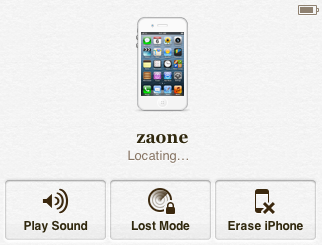 Cu doar cateva saptamani in urma va vorbeam despre doulCi, un sistem de activare iPhone si iPad blocate in iCloud Activation Lock al iOS 7, acel serviciu fiind gratuit, insa neactivand complet terminalele. Ei bine in locul sau a aparut un alt serviciu al unei cunoscute companii pentru decodarea de iPhone-uri, ea facand activare iPhone si iPad blocate in iCloud Activation Lock, insa la pretul de 150$ per unitate.
We will NOT remove iCloud from a unit in "Lost Mode", meaning that the login area of the "Activate iPhone" screen has a Message From The Owner place, usually asking to call the number.
  Mai mult decat atat, activarea iCloud se face NUMAI pentru terminalele care nu au Lost Mode activ, adica nu afiseaza pe ecran un mesaj de la proprietar care va cere sa returnati terminalul. Avand in vedere ca majoritatea terminalelor NU sunt blocate cu Lost Mode activ, practic aproape orice dispozitiv poate fi deblocat si procedura de deblocare este sigura pentru ca vorbim despre o companie de incredere.
  Acestea fiind spuse, daca activarea iCloud merita facuta pentru voi la pretul de 150$, atunci in momentul de fata acest nou serviciu este singurul serios care exista pe piata.