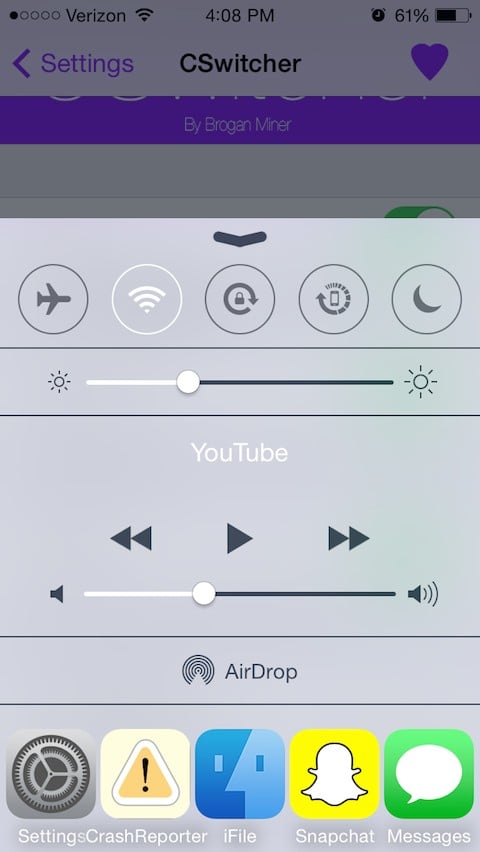 CSwitcher este un tweak disponibil din cursul acestei zile in Cydia pentru iDevice-urile noastre, iar cu ajutorul sau putem aduce task switcher-ul cu aplicatii direct in Control Center-ul iOS 7. Dupa cum puteti vedea deja din imaginea de mai sus, aplicatiile deschise in background pot fi afisat ein background in grupuri de catre 4 sau 5 iconite, meniul fiind accesat prin dubla apasare a butonului Home, inchiderea facandu-se prin selectarea indelunga a unei aplicatii si apasare abutonului rosu de inchidere.
CSwitcher moves your app switcher into the control center. It is customizable, allowing options of 5 icons or 4. And, it offers the ability to include app previews as well. It is simple to use, just double tap the home button and control center will show up. It also allows you to easily close apps by holding them to enter an "edit" mode then tapping thei corresponding close box.
  CSwitcher este disponibil pentru DOWNLOAD GRATUIT in repo-ul BigBoss al Cydia.