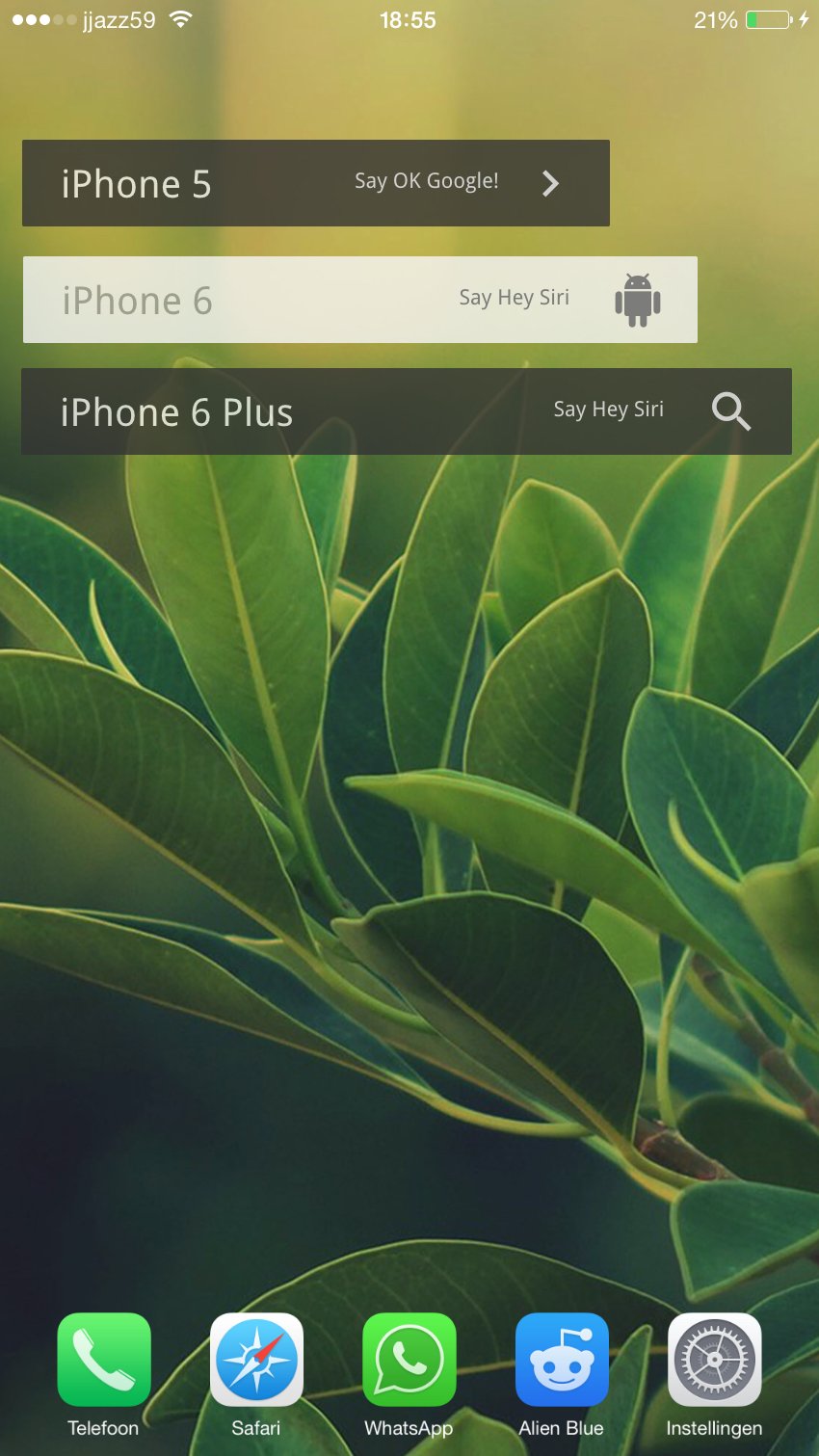 Search Widget este un tweak lansat in cursul acestei zile in Cydia pentru iDevice-urile noastre, iar cu ajutorul sau putem implementa in iOS 8 sistemul de cautare al Android. In imaginea de mai sus veti putea vedea exact despre ceea ce este vorba, tweak-ul oferindu-ne posibilitatea de a efectua cautari pe Google si nu numai direct dintr-o casata de cautare vizibila in ecranul principal de aplicatii.
  Search Widget functioneaza cu ajutorul plugin-ului iWidgets, el fiind implementat automat in ecranul principal de aplicatii chiar din momentul instalarii in terminalele noastre. Printre toate functiile oferite de catrea acest tweak se numara si posibilitatea de a efectua cautari rapide folosind asistentul personal Siri disponibil in iOS-ul terminalelor noastre.
Google Search Widget for iPad and iPhone. One of a kind Widget for iOS from Android right on your Home screen. It has been fully redesigned and rethought. You can now search from within the widget and customize the look and feel! Apply with iWidgets.
  Search Widget este disponibil pentru DESCARCARE din repo-ul ZodTTD & MacCiti al Cydia.