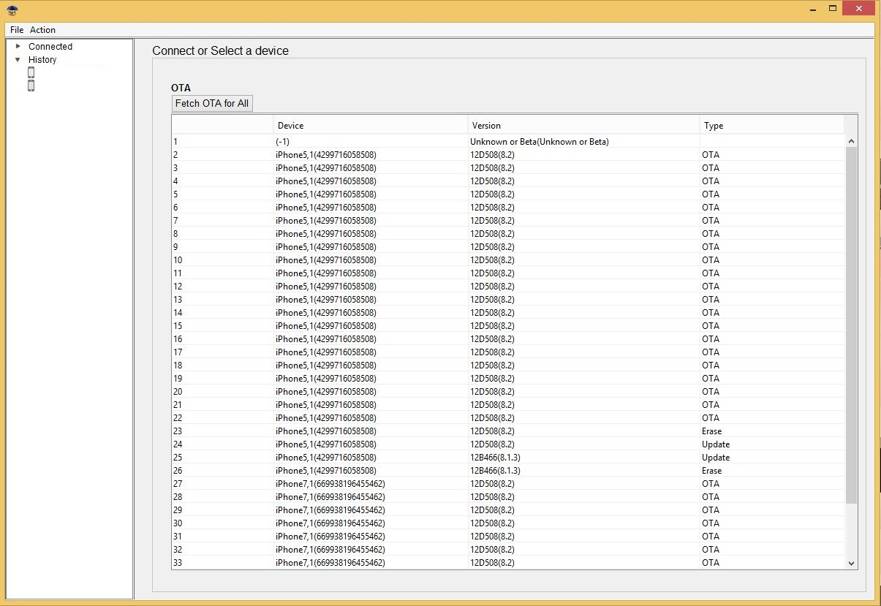 TinyUmbrella 8.2.0.41 beta a fost lansata in cursul noptii trecute de catre dezvoltatorul aplicatiei, la aproximativ o saptamana de zile distanta de anuntarea lansarii actualizarii care aduce o multitudine de schimbari importante pentru utilizatorii din lumea intreaga. TinyUmbrella salveaza SHSH-uri pentru iOS pe iPhone, iPad si iPod Touch, iar noua versiune a programului a fost gandita pentru a oferi optiuni suplimentare in vederea salvarii, imbunatatind sistemul de recunoastere al terminalelor si al versiunilor de iOS care sunt disponibile in iDevice-urile noastre.
  Noua versiune a programului TinyUmbrella : va detecta versiunea de iTunes pe care o avem pentru a recunoaste mai eficient iPhone sau iPad-urile, va detecta versiunile de SHSH ECID pentru iOS-urile vechi, va comunica mai rar cu serverele Apple pentru a impiedica banarea IP-urilor, va rezolva foarte multe probleme si va aduce o metoda mai simpla pentru a prelua SHSH-urile direct din terminalele mai vechi decat iPhone 5S.
Architecture detection – TinyUmbrella will now warn you if iTunes is a different architecture. This affects device detection. If TinyUmbrella and iTunes are not the same architecture, TinyUmbrella will not be able to detect your device
Contention issues – I had some nasty race conditions revolving around startup and the handling of files. This has been fixed in the latest build
SHSH ECID and Version detection – TinyUmbrella was failing to detect very old (3.x) SHSH formats. This resulted in -1.shshs. This has been fixed and the actual SHSHs found in those -1 files will be placed in their proper homes automatically.
Longer TSS Fetch cooldown – This is important because if we hit the TSS servers too quickly, their flood detection will kick in and we will earn ourselves a nice temporary IP ban.
Device Highlighting from SHSH table – When you select a signature in the table, the corresponding device is highlighted in the device tree.
Many more bug fixes
On-device SHSH fetching – Unfortunately due to the way this works, it will only happen for A7/A8 devices. IE if your device has a file located at : /System/Library/Caches/apticket.der then TU will fetch it.
  Noua versiune a TinyUmberlla poate fi descarcata de aici.