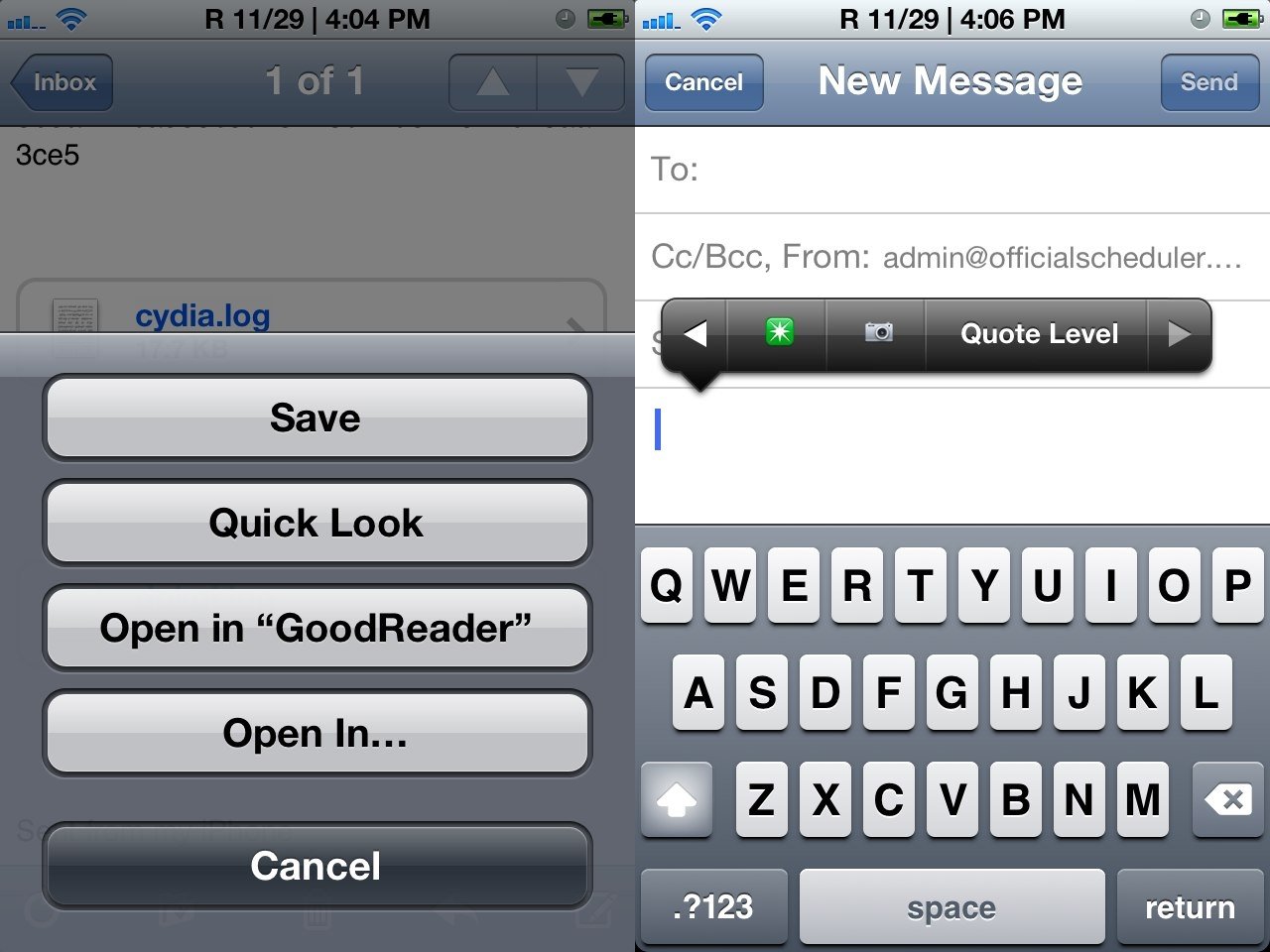 Attachments+ for Mail este un tweak lansat in cursul acestei zile in Cydia, iar cu ajutorul sau puteti imbunatati dramatic aplicatia Mail din iOS. Folosind acest tweak puteti adauga la email-uri aproape orice fel de atasamente disponibile in iDevice-urile voastre, insa tot cu ajutorul sau puteti deschide orice fel de atasamente, atat timp cat aveti in iDevice o aplicatie care sa le recunoasca. Tweak-ul este totodata capabil sa faca arhive pentru atasamentele adaugate in email-uri, dar sa le si adauge inline cu textele, deci puteti organiza totul asa cum doriti.
Manage Mail attachments like never before! Save and open attachments of all types, and easily attach files, photos, and videos to outgoing messages from within Mail.app.

Key features:

Supports inline attachments (alongside text): attach files just like you would paste text from the pasteboard
Uses libfinder's powerful and intuitive interface

Preview files before attaching them
Compress (ZIP) files before attaching them

Note that some mail servers (such as Gmail via Exchange ActiveSync) do not completely support inline attachments, leading to message truncation or attachment omission. Please check compatibility with your mail server before reporting bugs related to sending mail.
  Attachments+ for Mail functioneaza doar cu aplicatia Mail din iOS, deci daca aveti alte aplicatii terte, ar trebui sa le evitati atunci cand aveti de trimis/primit anumite atasamente. Tweak-ul este disponibil pentru 1.99$ in repo-ul BigBoss al Cydia.