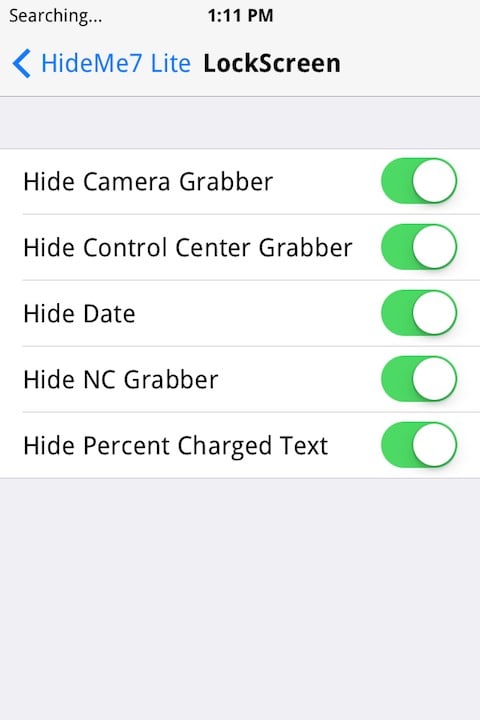 HideMe7 Lite este versiunea gratuita a tweak-ului HideMe7 lansat cu aproximativ o saptamana de zile in urma in Cydia, el permitandu-ne sa modificam rapid diverse elemente ale interfatei iOS 7. Tweak-ul a fost conceput in ideea de a oferi utilizatorilor posibilitatea de a testa o parte din functionalitatea oferita de catre tweak-ul HideMe7, versiunea Lite oferindu-va acces la un set limitat de optiuni, iar pentru a avea acces la toate va trebui sa achizitionati versiunea completa a tweak-ului.
HideMe7 Lite is a one-stop-shop for hiding UI elements without the need to have half a dozen different tweaks installed. HideMe7 comes with a new preference panel which makes it easy to quickly disable/re-enable many different UI elements which you may or may not find annoying. HideMe7 Lite includes a limited amount of features included in the full version of HideMe7.
  HideMe7 Lite este disponibil gratuit in repo-ul BigBoss al Cydia.