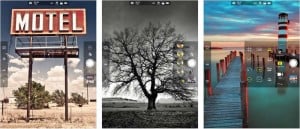 ProCam XL este una dintre popularele aplicatii cu ajutorul careia posesorii de iDevice-uri pot inregistra poze, teoretic, mai bune decat cele inregistrate folosind aplicatia nativa Camera a iOS. ProCam XL este disponibila de ceva vreme in App Store, insa la sfarsitul anului trecut o versiune noua a fost lansata in magazinul celor de la Apple, ea fiind refacuta special pentru a se potrivi cu design-ul iOS 8. In afara unui design complet regandit, aplciatia are acum si o noua iconita, suport pentru inregistrarea de filme true losless TIFF, 20 de filtre pentru aplicarea peste poze, un modul slow motion pentru iPad Mini, un modul time lapse care poate inregistra video cu pana la 60 fps, iar la final raman foarte multe imbunatatiri ale performantelor.
ProCam XL has been redesigned from the ground up to perfectly compliment iOS 7 with a focus on function over form while still bringing a beautifully streamlined interface.
Brand new icon that is simple yet powerful.
Support for true lossless TIFF (19.1MB 5MP iPad mini / iPad Retina 3rd Generation / iPad Retina 4th Generation / iPad Air / iPad mini Retina).
20 live filters: 12 expertly crafted, retro themed filters + Apple's 8 iOS 7 standard filters. Many more coming soon!
Slo-Mo mode: True slow motion video mode with 4 playback speeds (60 fps / 30 fps / 24 fps / 15 fps) – iPad mini only.
High speed time lapse video , now with up to 60 fps.
Many under the hood tweaks and performance improvements.
  ProCam XL 2 este disponibila acum GRATUIT in App Store, asa ca daca sunteti interesati de ea, ar fi bine sa profitati de ocazie pentru a o achizitiona.