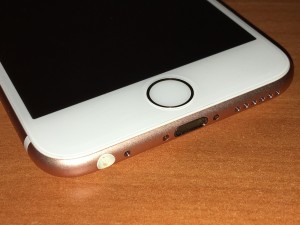 iOS 9.1 genereaza probleme mari pentru Touch ID pe iPhone sau iPad, iar un numar foarte mare de utilizatori le raporteaza de doua saptamani pe forumurile de discutii ale Apple si nu numai.
In aceasta perioada problemele Touch ID in iOS 9.1 s-au rezumat la imposibilitatea de a recunoaste amprenta, recunoasterea amprentei dupa foarte multe incercari de citire, imposibilitatea de a inregistra o amprenta la procesul de setup si multe, multe altele.
Problema cu Touch ID in iOS 9.1 este si mai mare deoarece unele persoane nu au reusit sa readuca functionalitatea terminalelor la normal nici dupa efectuarea unui restore, insa aici utilizarea sau neutilizarea unui backup este cheia, deoarece majoritatea folosesc backup-uri vechi care importa problemele.
iOS 9.1 – probleme mari pentru Touch ID
Chiar si asa, compania Apple a rezolvat multe probleme in iOS 9.1, mai putin problemele Touch ID si se pare ca ele afecteaza un numar foarte mare de persoane, compania americana neavand deoacamdata ceva de explicat in legatura cu ele.
The complaints are similar: users running iOS 9.1 find Touch ID either refuses to recognise a user's fingerprint, has become highly unreliable or doesn't even register a fingerprint pressed against it. Users have tried hard resets (holding in the power and home button for 10 seconds) and complete factory resets without any success.
Desi folosesc iOS 9.1 pe doua terminale, n-am intalnit deocamdata vreo problema cu sistemul Touch ID si poate ca acest lucru este oarecum de inteles, avand in vedere ca problema pare a fi una aleatorie care nu are neaparat legatura cu un anumit model de iDevice.
Avand in vedere ca iOS 9.0.2 nu mai poate fi instalat in momentul de fata, singura solutie de a incerca o rezolvare a problemei este instalarea iOS 9.2 beta 2 sau iOS 9.2 public beta 2, insa daca veti utiliza un backup dupa instalarea lor, exista sanse foarte mari ca problema sa nu se rezolve.
Voi ati intalnit probleme cu Touch ID in iOS 9.1 ?