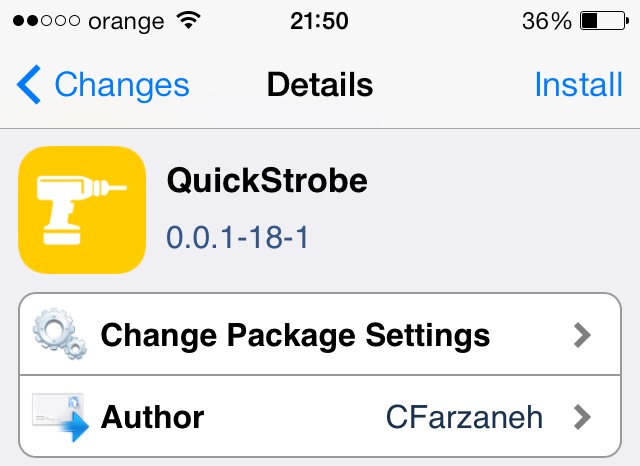 V-ati dorit vreodata sa aveti posibilitatea de a va utiliza iPhone-ul pentru a crea o atmosfera de club intr-o camera intunecata? Daca raspunsul este afirmativ, atunci QuickStrobe va vine in ajutor, acest nou tweak al Cydia transformandu-va flash LED-ul iPhone-ului intr-un bec stroboscopic. Practic flash LED-ul va incepe sa "clipeasca" intermitent in timp ce tineti apsata iconita activarii sale prin Control Center, tweak-ul urmand a avea implementat un meniu de setari care permite ajustarea vitezei de aprindere/stingere.
Enable Strobe Lights from Control Center!  Hold the flashlight button in Control Center to enable strobe lights!
  QuickStrobe este disponibil gratuit in repo-ul BigBoss al Cydia.