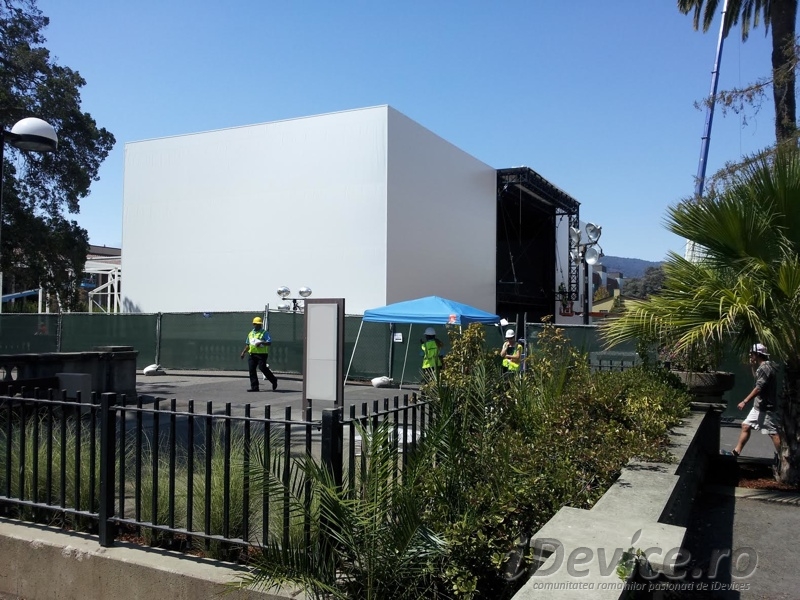 In vara compania Apple a organizat un eveniment pentru prezentarea iPhone 6 si iPhone 6 Plus in campusul liceului De Anza, o cladire speciala fiind construita pentru a prezenta produsele in urma conferintei. Pentru organizarea intregului eveniment compania Apple a cheltuit nu mai putin de 1 milion de dolari, jumatate din aceasta suma ajungand la liceu pentru inchidierea cladirilor si a terenurilor, plus plata ofiterilor de securitate care au asigurat paza.
According to the records, the cost included a "disruption fee" to the college of $500,000, rental fees for campus buildings and around-the-clock security involving more than 35 officers from three departments. Apple agreed to pay $55,000 to use the college's Media and Learning Center, $92,000 for the Campus Center and nearly $10,000 for two parking lots. Apple was also responsible for restoring the balustrades surrounding the sunken garden where the temporary structure was located, at an estimated cost of $400,000 to $450,000.
  Celalata jumatate din suma a fost cheltuita de catre compania Apple pentru a restaura parti ale gardurilor si spatiilor verzi din locatie, adaugand aici diverse alte parti catre anumite departamente ale liceului si inchirierea a doua loturi de parcare. Per total Apple a cheltuit o suma infima pentru prezentarea iPhone 6 si iPhone 6 Plus, asta daca este sa comparam acea suma cu tot ceea ce au castigat cei din Cupertino din vanzarea a, probabil, 20 de milioane de terminale pana acum.