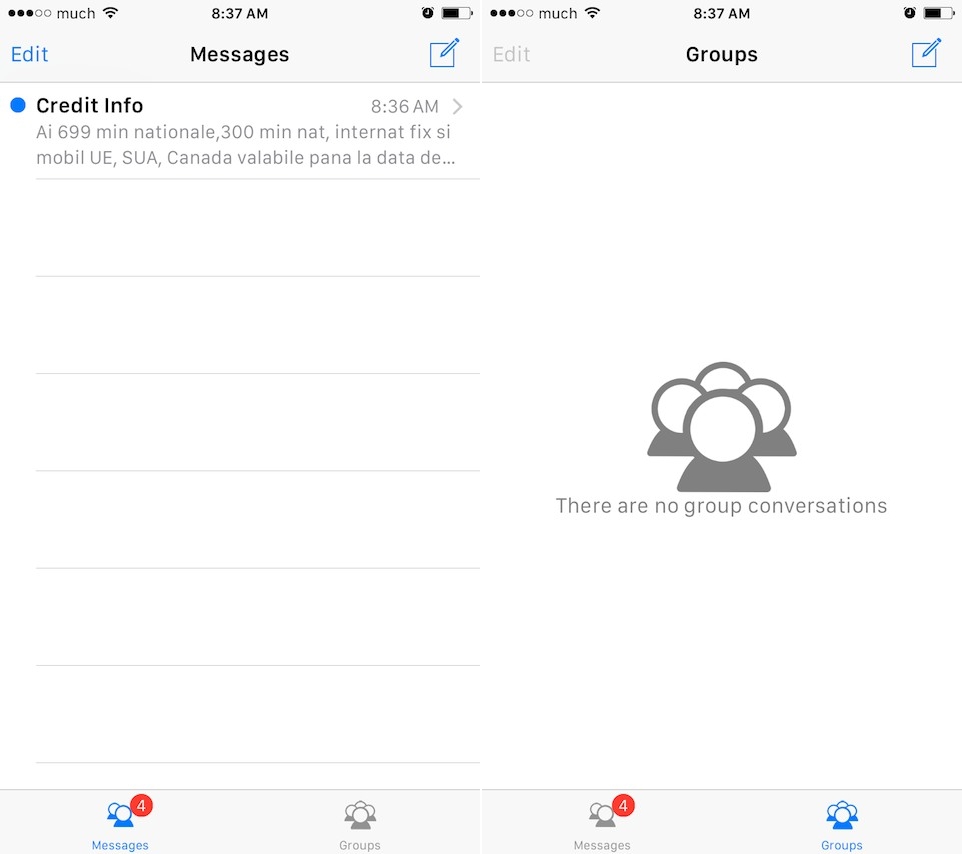 GroupMe este un tweak dezvoltat de catre un roman pentru posesorii de terminale iPhone care ruleaza iOS 8, el promitand sa aduca putina organizare in interfata aplicatiei Mesaje a sistemului de operare. Dupa cum puteti vedea si in imaginea de mai sus, functionalitatea tweak-ului se rezuma la separarea conversatiilor de grup de cele individuale, astfel ca aplicatia Mesaje va avea doua meniuri separate in care le veti putea accesa.
Adds tab navigation in the stock iOS Messages app for declutter the conversations, separating regular from group ones. Tabs have badges to show the unread messages count.
Primul meniu ramane cu denumirea Messages si afiseaza conversatiile individuale purtate cu prietenii vostri, in timp ce al doilea este denumit Groups si afiseaza conversatiile de grup purtate cu multiple persoane. GroupMe este disponibil pentru descarcare la pretul de 1 dolar din repo-ul BigBoss al Cydia.