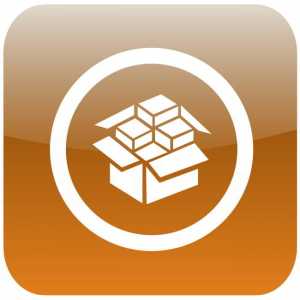 Cydia 1.1.23 a fost lansata in cursul acestei dupa-amiezi pentru utilizatorii de iPhone, iPad si iPod Touch-uri care fac jailbreak pentru orice versiune a sistemului de operare iOS, iar in ea saurik a implementat doua functii extrem de importante de care sigur va veti bucura.
Prima functie Cydia 1.1.23 numeste Support Package Downgrade si ea a fost gandita in ideea de a ne permite sa facem downgrade pentru aplicatia Cydia la orice versiune anterioar lansata pana acum pentru noi.
Saurik sustine ca a in multiple cazuri s-a intampla ca o versiune a Cydia lansata de catre el sa genereze diverse probleme pentru utilizatori si acestia nu puteau reveni la o versiune anterioara functionala, astfel ca aceasta noua functie rezolva problema, downgrade-ul fiind posibil la orice versiune veche.
A doua functie a Cydia 1.1.23 se numeste Find Extensions for Applications si ea are la baza ideea tweak-ului TweakHub, ea oferindu-ne posibilitatea de a descoperi in Cydia tweak-uri care au fost create special pentru a modifica functiile anumitor aplicatii pentru iOS.
Cea de-a treia modificare a Cydia 1.1.23 este o noua incercare de a rezolva o problema a aplicatiei care o face nefunctionala in momentul in care iOS-ul genereaza o curatare automata a cache-ului atunci cand ramane fara spatiu disponibil pentru utilizare.
Cydia 1.1.23 este disponibila pentru instalare prin simpla deschidere a aplicatiei Cydia.
Support Package Downgrades

All too often, I release a new package, and find out during the first few hours after release that there was a serious regression :(. Even if I pull the new version, users who upgraded do not have a way to easily downgrade. Now, not only will Cydia allow you to downgrade to the "current" version, but it also allows downgrading to any previous version that is available on the repository. Going forward, I will leave previous versions online for some time while users are able to sort out issues.

Find Extensions for Applications

This feature was directly inspired by UnlimApps, who released a Substrate extension for Cydia called TweakHub. The idea: automatically determine what applications a Substrate extension is designed to modify, and use that to provide categorized lists based on the iOS applications you have installed. This technique is exciting, as it does not rely on repositories and developers to manually tag packages (this never works out): most of this information is already picked up automatically by Cydia's "whole package index" :D. (Oh, if it isn't yet clear why UnlimApps wanted this feature: they develop a number of app-specific extensions ;P.)

Clearing Caches Could Kill Cydia

A user reported a situation where they ran out of disk space, iOS cleared their caches, and then Cydia wouldn't run.